Columbus Homeowners: Don't Ignore the Fifth Wall in Your Rooms, Decorate Them
Posted by Donald Payne on Wednesday, January 18, 2023 at 2:28:46 PM
By Donald Payne / January 18, 2023
Comment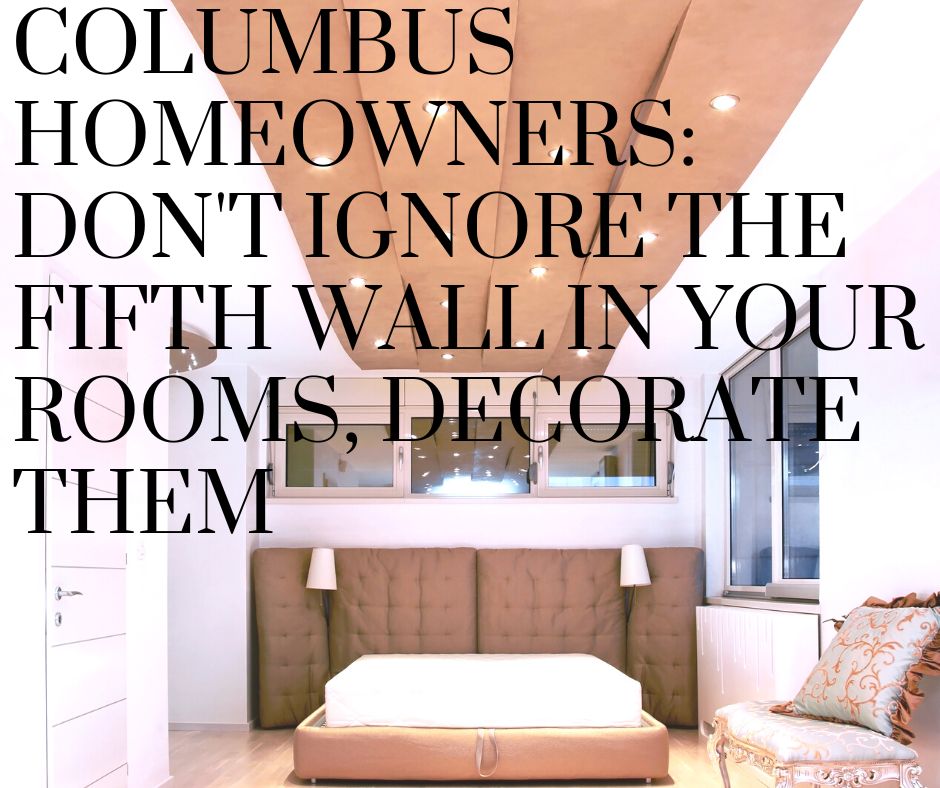 When you purchase a brand new home in Columbus you are probably excited to decorate and make the home all of your own. What many homeowners overlook is that every room has five walls, not four. The ceiling is the fifth wall and it is in most cases the largest. Making sure not to ignore the ceiling can bring a lot of style impact into a space.
Decorating the ceiling in your Columbus home may be all a room needs to bring it up to date. Giving some attention to a ceiling instead of leaving it to light fixtures and white paint is actually a current design trend. It could also be something that helps a Columbus homeowner add interest to their space when getting ready to sell their home.
Tips for decorating a fifth wall in your Columbus home
Consider color
Often we are told to stay neutral neutral neutral with our paint colors. But a current trend is adding just a splash of interesting bold color to the ceiling of your room. There's something about putting that color on the ceiling that makes it not feel overwhelming but stylish. Just as the bold pop of a focal wall had its moment now ceilings are getting their focal wall moment.
Bring in some architectural interest with molding
One of the easiest ways to make a space feel more luxurious is to add some architectural interest to your ceiling with some molding. Crown moldings as well as soffits or installations around a very decorative light fixture can help to add interest and art-like luxury to a room. You can save on costs by looking for medallions that are recycled from old homes or made of wood or plastic composite. Circles, floral designs, and other decorative scrawling are very popular for ceiling treatments. A coffered ceiling does a lot for adding luxury to a space like an office or a living room.
Consider metallics
A very easy way to add some striking interest to a ceiling is to look at vintage pressed tin. The metal ceiling gives a vintage vibe without being overly vintage. That could even bring a modern interest to a space that has minimalistic and clean lines throughout the rest of the room. There are many ways to add metallic elements to your ceiling you could even look for metallic paint. It could be as simple as finding fun roof tiles as well.
When it comes to designing a home with the most interest taking some time to think about the ceiling is a great idea. This brings a sense of luxury into a space instantly and gives a sense that the room was expertly executed in design.
For more information on buying or selling a home in Columbus please contact us anytime.