Can My HOA Really Not Allow Dogs?
Posted by Donald Payne on Sunday, October 4, 2020 at 7:27 PM
By Donald Payne / October 4, 2020
Comment
I recently had a client who is looking at a home in a gated community that had a homeowners association but it was single-family homes and not condominiums or attached properties.However, there was a stipulation in the HOA CC&Rs that prevented owners from having a certain kind of dog. My buyer was floored. They couldn't believe that homeowners association could make a rule telling a homeowner of a single-family home they couldn't own a dog.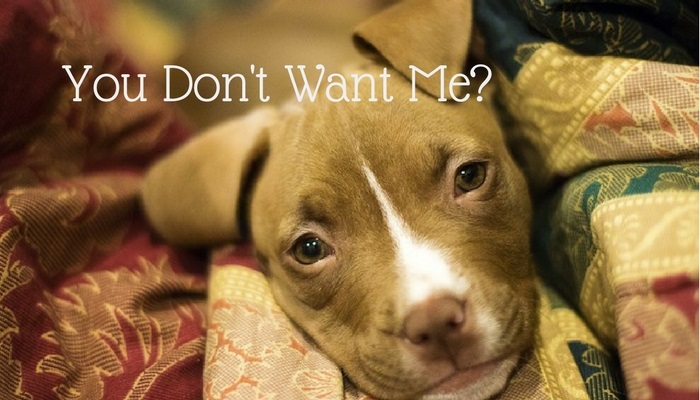 I mean, four out of every 10 American households own a dog according to the Humane Society. If a homeowner association prevent certain dogs, they really have to maintain consistent enforcement. Even if they have a blanket "no pet" policy, this type of restriction has to be carefully monitored and most people don't even realize that this could be an issue.
It's important to understand that it's not necessarily the Association board that hates dogs. There are a lot of real-world legal and financial reasons for considering such restrictions. Dog bites make up nearly a third of liability claims against homeowners insurance. And while most homeowners would say that their dog is the exception, there has to be a blanket rule that covers all. Insurance companies track dog bite injuries and the breed of those offending dogs and how much it costs policyholders. For this reason, they could exclude certain breeds of dogs from their covenants and conditions. If a resident breaks the rules on their insurance policy or homeowners association rules, some insurance companies won't pay the claim because the homeowner was technically breaking the rules.
For instance, if there's a resident who gets bitten by a pit bull and there are serious injuries and lots of expensive medical bills, the residence a homeowner insurance policy could deny the claim citing that the dog breed was in violation of the Association and if the Association knew about the dog and turned a blind eye, they could be in for some serious legal action.
Most associations have a fiduciary duty to manage and operate common areas, including making them safe. So, what type of dog breeds are usually banned? Of course, we have to turn to the humble pitbull. I'm not against dogs by any means but I am going to state some basic facts. Pit bulls and Rottweilers are responsible for nearly 2/3 of dog-related injuries and fatalities. I know a lot of you dog lovers are saying that it's the owner, and I tend to have to agree with you. If an owner treats a dog fairly and appropriately, those dogs are loving and kind, but, you can't argue with the facts. Two pit bulls were responsible for the biggest dog bite-related judgment in history where they mauled a third grader, resulting in the amputation of one of her arms and the permanent disfigurement of the other. The jury awarded the victim $72 million. That's not a number that any association wants to dish out. [Source]
Read More: Tips on Buying a Home with an HOA
Bottom line, check with homeowner association rules and restrictions before buying a home in the community. If there's anything you don't agree with, you can either talk to the Association and ask about changing the rules or simply choose a home somewhere else. It's not worth it to break the rules and be stuck with a potential liability down the road regardless of how kind and sweet your four-legged family member is.