Buying a Home Near a School- Things to Consider
Posted by Donald Payne on Monday, February 10, 2020 at 10:11 AM
By Donald Payne / February 10, 2020
Comment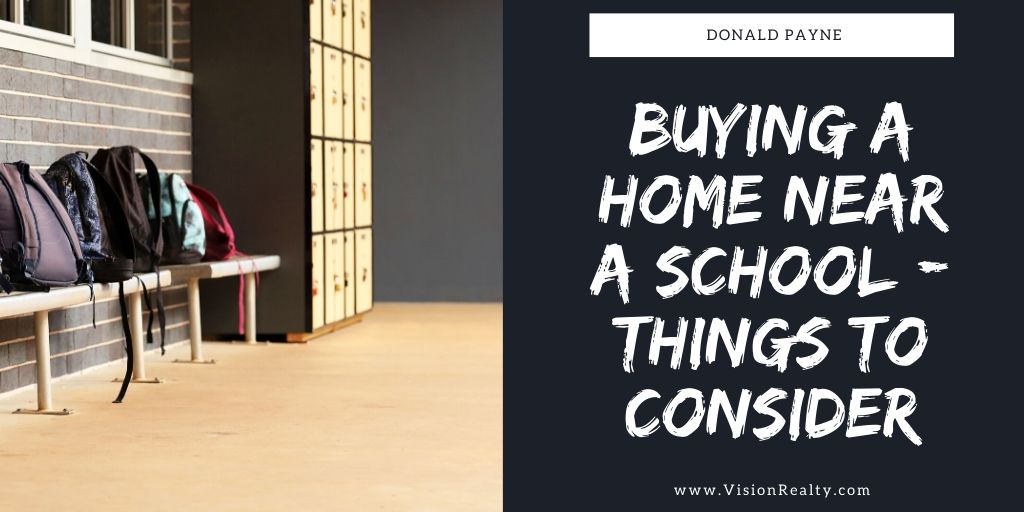 If you have a young family you may possibly be looking for a home in a good school district and within the boundaries of the best particular school in that district. An even bigger bonus would be if that school was within walking distance of your home.
If you are thinking of moving in right next to a school, there are some things you may want to consider. Let's look at the pros and cons of living next to a school.
Pro: Your Kids Can Walk to School
No matter what school it is, they never seem to have the most organized and efficient pick-up and drop off system. If they do there is always that handful of parents that don't care about the rules and the hundreds of other people around them trying to get their children to school on time as well creating just a bit of a stressful atmosphere.
Even if it was the most pleasant of processes to take your kid to school, it still takes time out of an already very busy schedule. Yes, there is the bus, but that presents a new series of challenges. Living close enough to the school so that your kids can walk to and from eliminates the stress, adds more time to your schedule and even gets some more exercise in for your kids.
Con: Extra Traffic
and Parking Problems
Living near a school means the road can get congested at drop off and pick up or even when there are school events. Sometimes you may run into a driver blocking a driveway while waiting to get into the valet line or to pick up a child. Living near a high school could mean an added risk of accidents with high school drivers rushing to get where they need to be.
Pro:
Using the Playground Outside of School Hours
"Public schools offer playground access when school is not in session. Not only do you live close to school, but the kids can also walk to the playground for something to do when they are just hanging around the house. If you live near a middle or high school you can take advantage of using the track and any sports courts." - A.D. Whitehurst, Panama City Beach Condos
Pro: Schools are Mostly in Safe Neighborhoods
"Safety is a high priority for schools. Kids are entrusted in their care and as such, they will have extra measures to ensure the area is safe. Many schools choose safe locations to operate in and many even have law enforcement close by. This can pass on as an added benefit to anyone living nearby.
Schools also bring and promote a sense of community, you would be pleasantly surprised at how a school can breathe life into a neighborhood."
"There are many different loud noises that can come from school campuses. Depending upon just how close you are to the school and what type of school you live near you can hear various different loud noises including kids playing loudly at recess, cheering for sports games, the ping of baseball bats, the bouncing of basketballs, bells ringing, band practices, sports practices, or kids just goofing off at the school during off-hours." Peter Westbrook, Cash for Houses Sacramento
Pro:
Good School Districts Bring Higher Re-Sale Values
"As long as a school is performing well there will be families with school-aged children looking to purchase homes within those school's boundaries. Homes within the boundaries of highly rated schools are higher in demand and will bring in higher resale prices." -Eve Alexander, Orlando Buyers Broker
Con: More People Hanging Around the Neighborhood
"There will be a higher volume of people hanging around the neighborhood as compared to one that is a bit further away from the school. " - Joe Hayden, Louisville Realtor®