Buying a Columbus Property with a Business Partner
Posted by Donald Payne on Tuesday, October 31, 2023 at 4:48:23 PM
By Donald Payne / October 31, 2023
Comment
If you are considering the purchase of an investment property in Columbus and may not have the ability to purchase the property all on your own you may have considered what it might look like to buy the home with a business partner.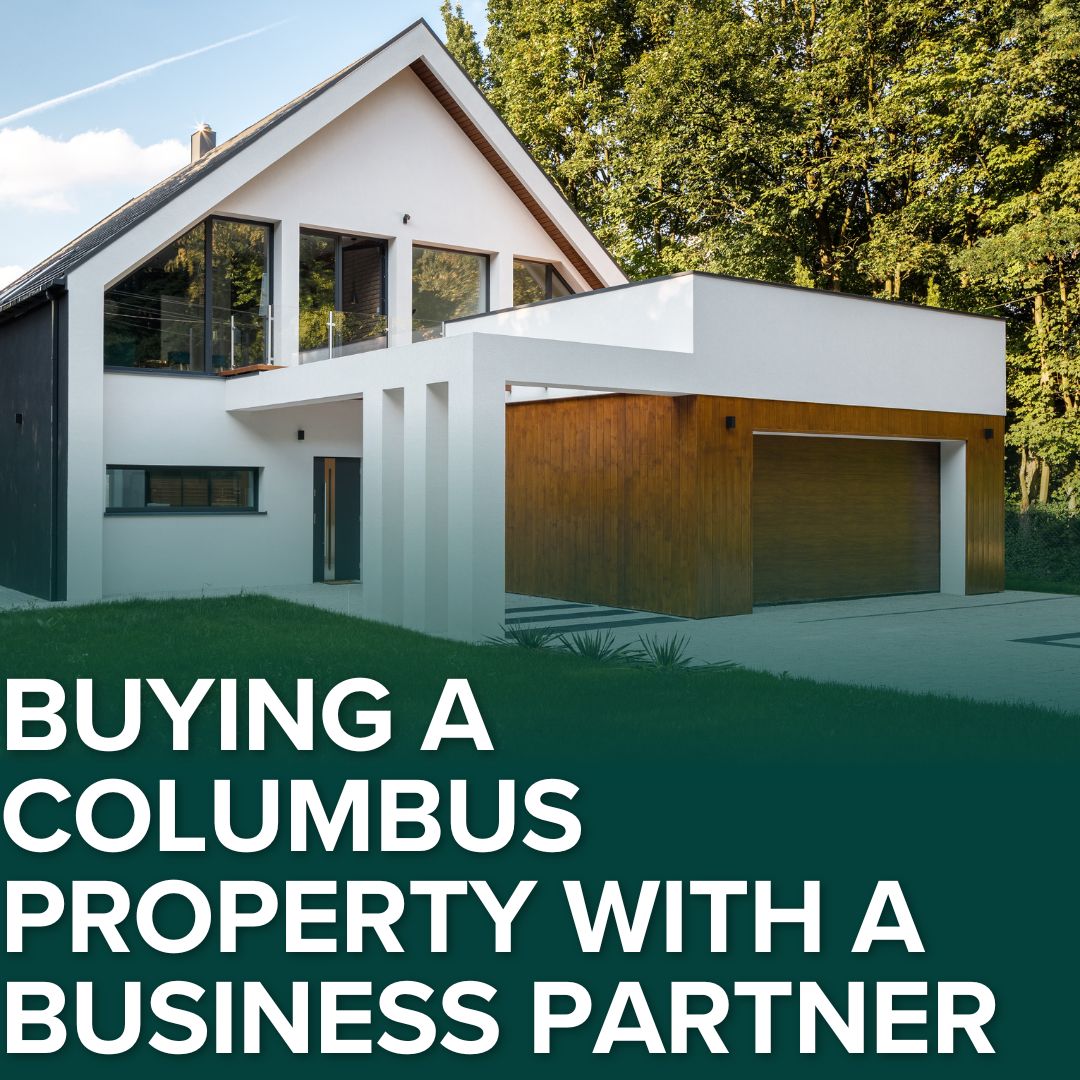 Purchasing any type of Columbus home requires some important decisions. It is especially important to have a plan in place and structure when making a large investment purchase with another person. Making sure goals and expectations are aligned by both buying parties is key.
Making Sure You Have the Right Partner
There are many people out there looking for someone to invest in a real estate property with them. You want to make sure you are not blindly jumping into an investment. Unless you have a large investment business already, a great lawyer, a preset contract, and a controlling stake in ownership this is never a good idea.
If you are looking for a partner to help make your investment plans a reality you want to get into this important partnership with someone you already know. You want to consider what you know about your potential business partner. What is their business experience? Are they a close personal friend? How do they handle life challenges? Do they have solid personal integrity? Are they a wise spender? Etc.
If you are a first-time investor without much business experience and your partner is on the same page, even if you are the best of lifelong friends you want to set up a solid contract for running the investment together.
Going Over Ownership Terms
When investing with another person the first thought about terms is a 50/50 partnership, but there are many different ownership plans out there when it comes to investment property partnerships. There are different amounts of ownership on each party and there are also differing business structures to set the investment up.
Some people go in with equal partnership and equal responsibility on everything while others may find an investor to put forward most of the capital on the purchase of the property while they do all the day-to-day requirements under an 80/20 type of model. Others may simply find someone to put up the last small amount of money they need to help them purchase a property fully in cash. For example, they may own 60 or 75% of the property and are a silent non-majority partner who merely puts forth the last 25% needed to purchase the property.
And there is the all-important business structure that the investment property will be run under. Some people choose to create an LLC to limit legal liability and protect their personal property should a tenant on the property or some sort of service provider try to file a lawsuit or claim. This business structure does cost more and gives if you were financing options that are important to consider. If you are not aware of all the business structure options it is a good idea to talk with a financial advisor or real estate lawyer.
Have a solid operating contract
No matter how close you are to the business partner you are investing with you want to put together a legally binding contract for operating the investment property. That should be done before shopping for properties and making a purchase. The document should outline all of the financial and decision-making responsibilities of each party involved in the purchase and ownership.
Don't forget about a plan for resolving disagreement
We are all humans and at some point during your investment partnership, you will come to a place where you and your partner have a different opinion on how something should be run or handled. Having a plan for how disagreements will be resolved before they happen is the best way to resolve issues as peacefully and efficiently as possible. This does not guarantee that all disagreements will be completely peaceful but it will greatly help.
Owning a Columbus investment property can be a great way to make some extra income. Entering into purchasing investment properties should always be done with as much knowledge as possible. If you are looking to purchase an investment property in Columbus you can contact me anytime for all of your Columbus area real estate needs.