Budget Friendly Ways to Make a Room Feel Larger in Your Columbus Home
Posted by Donald Payne on Wednesday, September 6, 2023 at 3:29 PM
By Donald Payne / September 6, 2023
Comment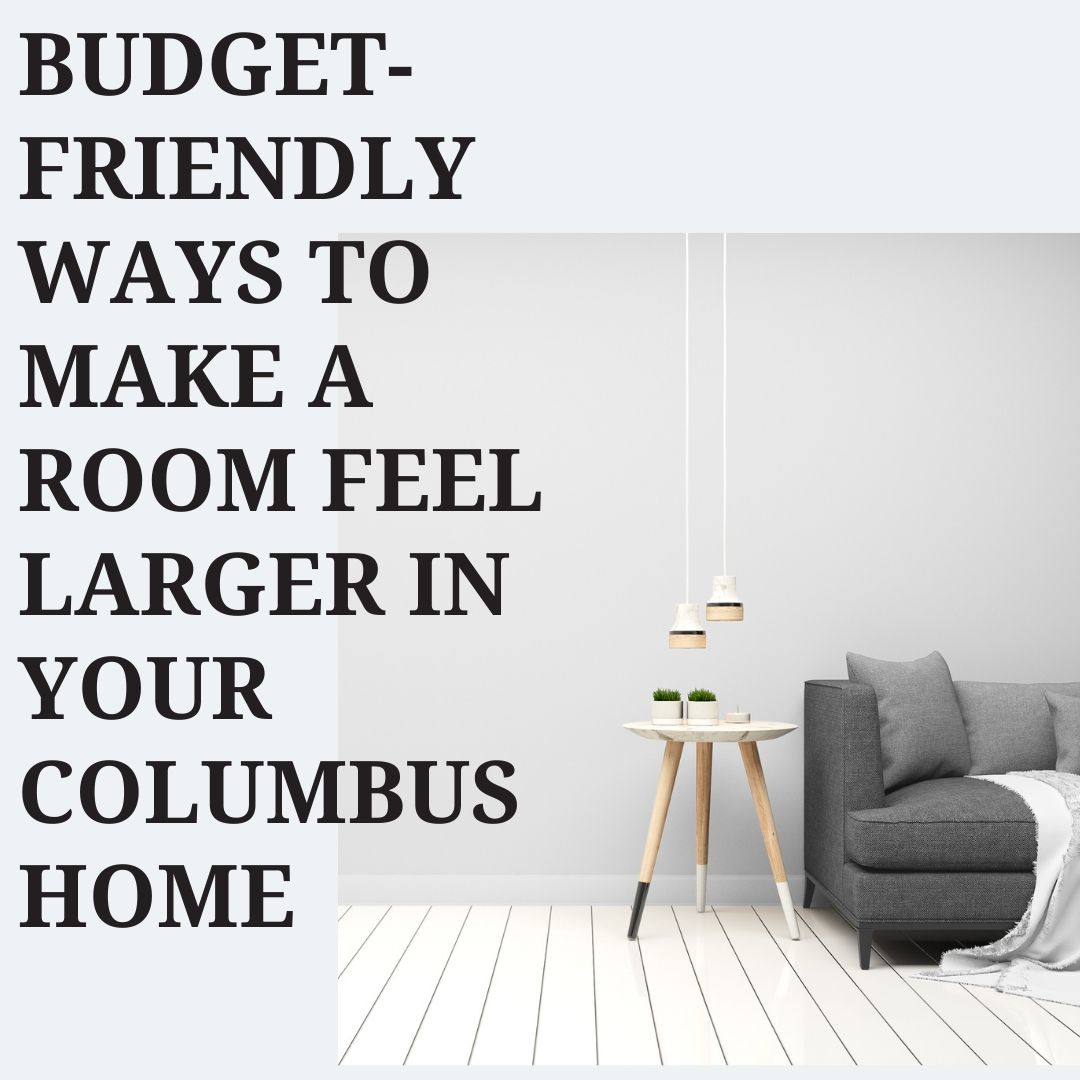 When it comes to homeownership in Columbus and anywhere for that matter it is not uncommon for homeowners to feel like they need more space. If you feel like you have a small space in your Columbus home there are some design tricks you can use to make your room look and feel bigger. These are also great decorating ideas if you are selling your Columbus home to help maximize your space and showcase your home in its best light for potential Columbus buyers.
Budget-friendly ways to make small spaces look bigger in your Columbus home
Having all the same flooring
It can be tempting to pick out different flooring for different rooms but sticking with one uniform flooring choice throughout the entire home will help the eye to see one large continuous space instead of several broken up smaller areas.
A really great way to do this is with hardwood or luxury vinyl plank flooring. Not only does it make the space feel bigger to have one continuous line for the flooring it also helps to give it an elevated and luxurious feel. High-quality flooring is also a great selling feature in a Columbus home. New flooring may not be the most budget-friendly but it is a great return on investment so we thought we would include it. Now on to some more budget-friendly tips.
The lighter the better
Choosing light and bright colors is a great optical illusion of more space. Darker colors will make a room seem smaller or cavelike and lighter ones will help the room to feel bright and spacious. Not only do light colors feel more spacious they also help to bounce around light in the room which also creates a feeling of more space to the eye.
Lots of lighting
Expanding on the last idea making sure that you have plenty of light both natural and man-made will help to feel like the room is much larger than it is. Make sure to have plenty of overhead light as well as let the natural light flow in through the windows. If you do not have electrical overhead lighting installed consider doing so. You can also make great use of lamps and other types of plug-in lighting to help bring more brightness into the room.
Stick with one or just a few colors
Having fewer colors will keep a visual flow and just like with the flooring trick will create the illusion of longer lines and more space. Painting each room a different color creates those smaller defined spaces for the eye and will create a feeling and thought of restricted amounts of space in the home. Sticking with one uniform paint color that is light and bright is the best way to create space where there is little.
Try clear furnishing
Using clear furnishings helps to keep the eye moving and lines long in the room. Finding items like acrylic chairs or glass tables will help site lines seem longer and create a visual illusion of more space in the room. Using furniture that also has exposed legs that allow you to have a slight line of the floor underneath also helps to create openness and more visible floor space which makes a room feel larger.
The right size furniture
Making sure that the furniture you purchase is the right size for the room goes a long way to helping your home to feel rightly decorated and not like you have stuffed furniture you stole from climbing up the beanstalk into your home. If you have a smaller living room don't go for that 16-seat L-shaped sofa just because you can still technically get it into the room. You don't want your couch to take up all of the foot space in the room no matter how comfortable it is. Instead, find a high-quality three-seat sofa that will not overpower your square footage in the room.
Some people see smaller spaces as a negative aspect, but they can be beneficial in many different ways. For example, smaller homes are less money for Columbus buyers. A smaller space requires less upkeep and cleaning requirements. It also costs less to furnish and makes it truly look luxurious and upscale. There are many ways that you can create an amazing and relaxing home even if your square footage is less.
For more information on purchasing a Columbus home please contact me. I am dedicated to helping my clients find a Columbus home they will love within their affordable purchase budget.