Breaking an Apartment Lease to Buy a Home
Posted by Donald Payne on Saturday, December 18, 2021 at 1:22 PM
By Donald Payne / December 18, 2021
Comment
Right now could be a very promising time to buy a home as mortgage rates are still very low. You might actually be surprised at how much home you can afford with these historically low rates. But if you are caught in the middle of a rental lease, is there a way that you can get out of it before your lease agreement is over?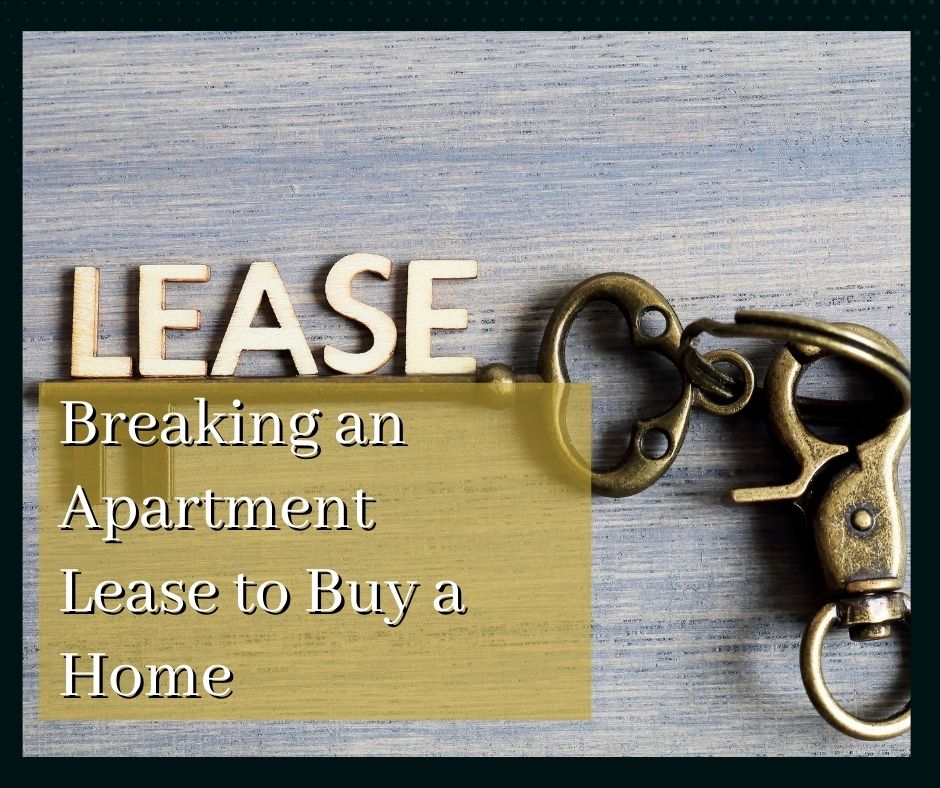 Without a legal basis for it, breaking a lease can be very hard. You are attempting to break a legally binding contract and a landlord is not going to be super excited about an earlier than expected vacancy that could cause a couple of months not receiving rent.
Even though it might be difficult, it does not mean that it is entirely impossible to get out of your lease before it is contractually over. There are several ways in which a renter can terminate a lease.
Here are some ways in which you could get out of your lease a little bit earlier if you are hoping to lock in low mortgage rates right now and purchase a home.
The lease has included a situation that allows you to get out earlier
Make sure to pick up your lease agreement and re-read it to see if there is any included wording that may allow you to end the lease earlier than the timeframe specified in your contract.
Many times, there will be a termination clause included in a lease and the tenant could exercise items included within the clause that would allow them to legally break the lease early. Some leases that allow for early termination simply require plenty of notice and a possible early break fee such as two months' worth of rent to cancel the contract. Or it could be that you must surrender your security deposit no matter what.
You legally qualify for an easy out
In some scenarios, you can be protected from owing money for breaking a lease by law if you fall under certain guidelines. For example, the Servicemembers Civil Relief Act is a federal law that allows for renters in active military service to break a lease without penalty if the service causes them to relocate
Some state laws will dictate that a landlord cannot penalize a tenant who is the victim of domestic violence issues for breaking a lease. In states where this is a possibility, the victim must provide the landlord with the order of protection or report from official law enforcement aware of the case.
To find out if there are any such laws it is a good idea to look up your state's landlord-tenant laws and examine possible lease-breaking scenarios where the state will not hold you accountable for breaking your contract.
Find a new renter to take your place
Some landlords may be willing to make an exception to a lease agreement if you bring them an alternative option that will not cause them to lose any income from the loss of rent money you would be paying. If you have an interested and responsible tenant with reliable resources ready to go, this could help your landlord to make an exception.
Some renters are not aware of this, but your space could be available to sublet for the rest of the time you are in a lease contract. To sublet means to rent the space out yourself to a new and trustworthy tenant while you are still the leaseholder. This could be risky however if the person you allow to rent the property from you is less than reliable and causes damage or does not pay.
The landlord has not been keeping up with their end
If you were living in poor conditions or the landlord is not meeting their requirements for what the state deems to be a good and reputable landlord you may be able to break your contract. Residents have the right to vacate a property that is deemed uninhabitable.
If you just walk away from the property and stop paying rent it could cause you to wind up in court. It is best to take this form of action by contacting the proper authorities and making them aware of the living conditions before just walking away from the home.
Additional: What is a Rent to Own Home?
If rent-to-own sounds like the best option for you right now, contact our office at any time. We'd love to help you find the perfect Columbus home or Dayton real estate today.