Are your Columbus area home needs changing due to remote work?
Posted by Donald Payne on Monday, August 2, 2021 at 9:14 AM
By Donald Payne / August 2, 2021
Comment
With several things shutting down to public use at the beginning of the pandemic in 2020 many American workers began to work remotely from their homes. Because of this several homeowners in the Columbus area realized that what they need from their home changed.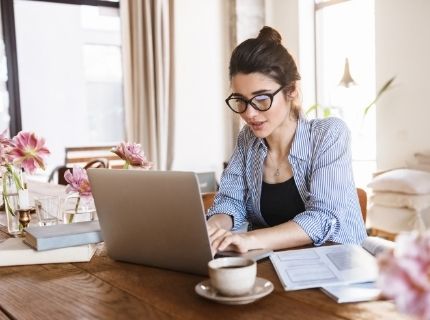 Several homebuyers saw themselves needing a dedicated home office space or just a change in scenery as they spent large amounts of time at home and continue to do so. If you are finding yourself needing more from your Columbus home due to remote work now may be the time to purchase a home that addresses you're changing needs.
Remote work is by no means a brand new concept to Americans, but it is now something that many more people are doing and continuing to do even as more and more businesses open up and begin operating more closely to the way that they did in 2019. Before the pandemic began just 21% of people worked from their home either on a part-time or a full-time basis. Today that number is somewhere around 37.5%. Many of these workers that began remote working or increasing their amount of remote work are finding that their remote work is continuing even as things try to get back to normal.
Those Who are Remotely Working Full-Time are Finding More Freedom in Location
Nearly ¼ of Americans find themselves working remotely 100% of their work hours. This gives these workers the opportunity to live pretty much anywhere they would like. They are no longer restricted to living within a drivable distance from an office. This allows a large number of home buyers the opportunity to live in the location of their dreams or at least consider moving further away from largely populated urban areas to be able to afford more homes for their money. A larger home will give the opportunity to dedicate a space to being solely a home office where work can still be separated from home life.
Homeowners Who Work Remotely Part Time are Finding Great Properties in Suburban Areas Just Outside of City Limits
Those that are still coming into the office but not nearly every day or as much as before are benefiting from moving just slightly further away from major urban areas to suburban life. This allows them to find bigger properties with just a slightly longer commute that is worth the trade-off as they will not have to commute every day any longer. Some buyers are finding that suburban area homes allow for amenities that help them to enjoy a longer amount of time in their home such as larger outdoor spaces and a bit more square footage.
With many homeowners continuing to spend longer periods of time at home, home needs have shifted. If you find yourself needing a bit more from your Columbus area home, we can help.
Related: Making the Most of Your Condo Renovation
For more information on Columbus Ohio real estate please contact us any time.
Find Your Next Home! Start Searching Our Most Popular Areas