Alternatives to Buying a House with Cash
Posted by Donald Payne on Wednesday, January 19, 2022 at 11:48 AM
By Donald Payne / January 19, 2022
Comment
As nice as it would be to pay cash for a house, most homebuyers don't have the financial ability to complete such a transaction and most people assume that qualifying for and obtaining a traditional mortgage is their only option. But there are other ways of funding or obtaining a home if you have the time and energy and are willing and able to consider some unusual but potentially viable opportunities.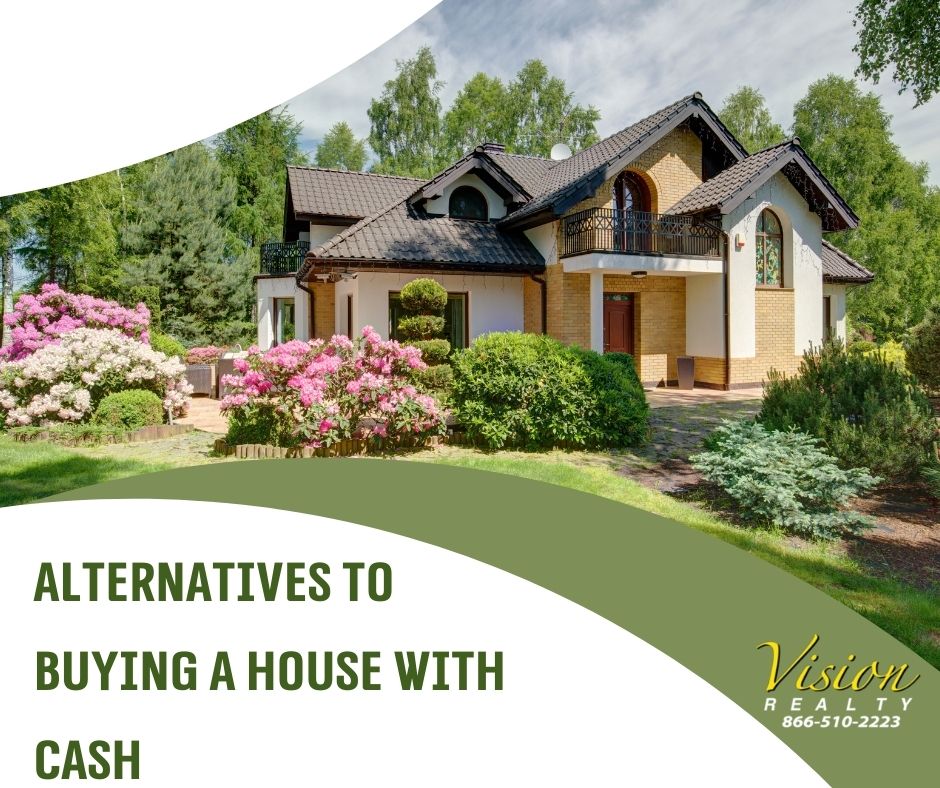 Home equity loan
One option if you do have enough cash to pay for a home but want to keep some funds back for whatever reason, is to make a cash offer, then, after closing, finance the desired amount using a home equity loan. Just make sure you have enough cash to pay for the house in case you have issues obtaining the loan.
Contract for deed or land contract
Sometimes a seller is willing to agree to a contract for deed or land contract. This allows the buyer to make payments to the seller for a home using a payment schedule for a specific period of time, then pay the remaining balance in one lump sum (called a balloon payment). The seller retains the deed until the final payment is made. This allows the buyer some extra time to qualify for a mortgage or come up with the payoff amount.
Cooperative housing
Co-ops are corporation- or nonprofit-owned blocks of housing units where tenants are shareholders and allowed to occupy one unit (as opposed to condominium owners who own their own unit). Shareholder-owners divide the taxes, insurance, maintenance and other expenses depending on the co-op structure. Before investing, be sure to meet the residents who would be both your business associates and neighbors.
Community Land Trust (CLT)
This option separates land ownership and structure ownership. A nonprofit corporation owns land with a focus on what's best for a community. Residents may purchase a home and obtain a long-term lease on the parcel of land the home is located on. This is a more affordable option since the buyer is only investing in a home, not the property. Community land trusts help stabilize and revitalize neighborhoods.
Lower-income opportunities
Nonprofit and community development corporations offer government funding or sweat equity opportunities to obtain a home. Habitat for Humanity exists to help those with limited income and offers little or no mortgage interest on homes sold "at cost" to qualified recipients. The organization also renovates existing homes and helps with repairs or improvements.
Distressed property
Hire a real estate attorney and specialized realtor if you're interested in pursuing a foreclosed home, as they are risky investments but potentially good opportunities. With a short sale, the owner is selling the property for less than they still owe. Homes sold at public auction are sold as is and require immediate cash payment. Real estate-owned homes are the safest option because the bank paid off any liens and the buyer can have the home inspected before the sale is complete.
Other assistance options
If you're having trouble coming up with enough cash to make an offer on a home, it's worth researching down payment and closing cost assistance options. Just watch out for restrictions such as income level maximums, purchase price limits or minimum credit scores. Check for mortgage information through the Federal Housing Administration (FHA), Fannie Mae or Freddie Mac. Check the U.S. Department of Housing and Urban Development (HUD) website for lender information, rental assistance and homes for sale. And, if you qualify, don't forget to check for employer-assisted housing programs, community service professional and/or military/veteran housing benefits and demographic-based programs.
For more information on buying a home in Columbus or Dayton, contact us at any time.