A Guide to Help Understand Finding Your Home Value
Posted by Donald Payne on Monday, December 14, 2020 at 9:06 AM
By Donald Payne / December 14, 2020
Comment
We all have an idea of what we think our home should be worth. When coming to that number we probably consider the amount we paid for the home, how long ago it was that we paid that price, the improvements we have made to the home, and what great things the home has provided for us over the years. While these all seem like reasonable factors into how much we feel someone should pay for our home, personal feelings and the price that the home was worth a few years ago do not play a part in calculating the current fair market value of a home.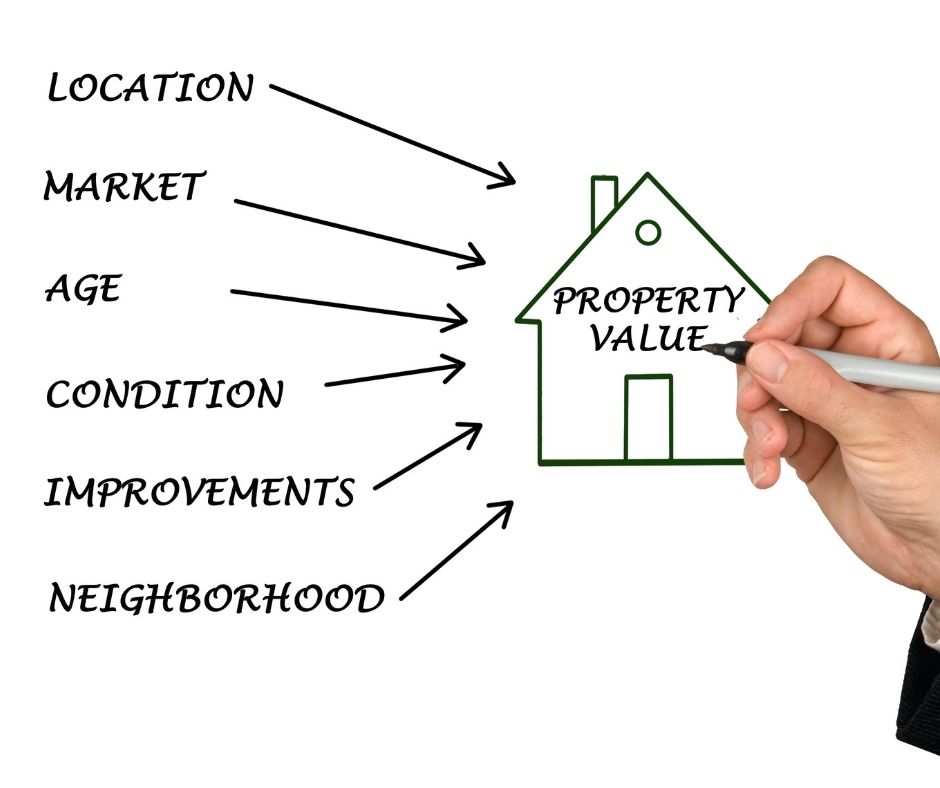 A home's value is based solely on the amount of money it would likely sell for in the current real estate market.
Why It's Important to Know Home Value
It is good to know your home's value for a few different life situations. 1. You are about to sell your home. 2. You would like to refinance your home 3. You are buying a new homeowner's insurance policy 3. You are calculating your net worth
Ways to Determine a Home's Value
Try to remember what you thought when you were looking to purchase your home. You had a mostly business mindset. Yes, you fell in love with the home, but if it was priced too high or had too many issues you would not have given it a second look. From a buyer's perspective, it is a business transaction.
On another note, the fair market value of a home and the appraised value of a home are probably going to come in at two different numbers. The fair market value of a home reflects what a seller would most likely pay for the home as determined by comparable sale prices of recently sold homes in your neighborhood. The appraised value is assessed by a licensed real estate appraiser for various different reasons, and the appraised value can be different depending on the purpose of the appraisal.
Related: Tips for Designing an Easy to Clean Kitchen
In the case of fair market value, an experienced licensed real estate agent can help you to look up comparable sales and determine the fair market value of a home.
In the case of an appraisal there are many different reasons for getting one. Those include:
Lender appraisal: this is when an appraisal is requested on a property by the lender of the home buyer. The number the appraiser comes to is usually less than the fair market value, and if the appraisal is below the exact number the lender is expecting to lend they will usually adjust the amount they are willing to loan to that number. In this case, the buyer can choose to pay the difference out of pocket, renegotiate the sale price, or back out of the deal
Hiring an Appraiser Before Selling: in some cases, a home buyer may disagree with their agent on what the home should be sold for. In this case it can be helpful to hire an appraiser to get that official valuation of your home. The cost of an appraiser for this purpose can cost around $300-$400.
More: 5 Tips to Save Money on Home Staging
There are a couple of other ways to get an idea of what your home's value is
Online Home Value Estimator
There are several online real estate sites that offer informal (non-official or non-legally binding) home evaluation tools. Usually, these tools require you to punch some general information about your home into an automated form or by pulling general information found online about your address. These tools do not have all of the finer details a professional assessor does by coming and looking at your home in person. It merely provides a best-educated guess.
Tax Assessment
The value of your home is used to determine the actual number you owe in property taxes. A tax assessor looks at factors like comparable sales, the cost to build a similar house, improvements made to the home, if the home is an income property, and the cost of upkeep. The tax assessor will assess the value of your home and include it on your report. This is often a lower number than an appraisal.
Related: Your Home May Be on Someone's Wish List
What Home Value/ Market Reports Mean For:
Buyers: As you shop for homes it is best to be knowledgeable about the current market. It is a great way to be prepared for what to expect from home prices. If market reports show that home prices have risen on a monthly and year over year basis this is an indication that it is a competitive buyers' market. Buyers should expect a fair amount of competition with other buyers searching for homes.
Sellers/Owners: If you are about to sell your home or just want to know what your home is worth for various different reasons, home market reports will have little beneficial information for you. They are not very directly relevant. It is better to focus on hyperlocal reports that report trends for a specific zip code.
Ways to Increase Home Value
There are some ways to increase the value of your home.
Short Term:
If you are looking to add value to your home right away some improvement can be made to increase your home's value
New paint in neutral tones
Fresh updated landscaping
Installing a smart thermostat Upgrading or updating cabinets
New roof or keeping the roof in great shape
New or well cared for HVAC system
Midterm:
Keeping your home up with the rest of the neighborhood will help to retain and increase the value of your home this could mean larger projects like:
A master suite upgrade or addition
Adding a guest room
Finishing the basement
Building or enlarging a garage
Renovating or updating the kitchen
Adding or upgrading bathrooms
Long Term:
This is a way to improve your overall wealth. The best thing you can do for this strategy is to make mortgage payments on time or pay a little over the minimum monthly payment to gain more equity in the home. Staying on top of routine maintenance will also help your home to retain long term value.
For more information on buying or selling homes in Columbus and surrounding areas please contact us any time.
READ MORE:
How to Decide if You Have Received a Good Offer
After a house has been prepped staged and shown the offers are hopefully not far behind. When you do receive an offer (or maybe even two) you will be ...Read More
Find Out What Your Home is Worth