A Columbus Home Maintenance Checklist Through the Seasons
Posted by Donald Payne on Tuesday, November 14, 2023 at 4:02:02 PM
By Donald Payne / November 14, 2023
Comment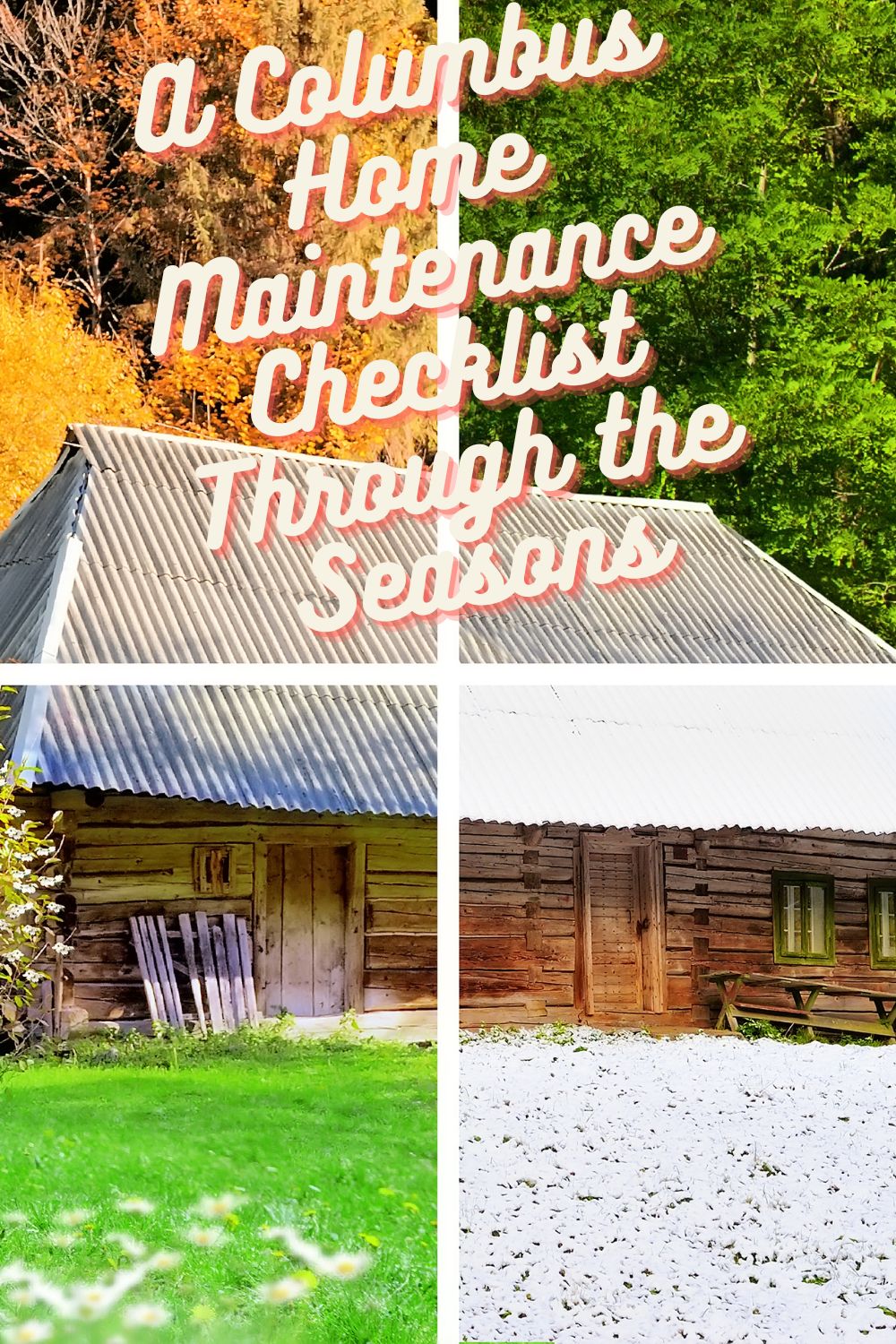 When you purchase a home in Columbus you are now the one in charge of making sure the property is in its best shape possible. This added cost of homeownership sometimes gets left uncalculated when making a Columbus home purchase. It is good to know the basics of maintaining a home throughout the year so that you can plan for the time, effort, and cost of average home ownership.
Here is a checklist of routine maintenance for your Columbus home throughout the year
Winter
Since winter is on the horizon let's start there. We are still in fall and there is a good chunk of time left in the season but you will find being proactive is the best way to take care of home maintenance so let's look ahead.
In the winter you will want to make sure that you are taking measures to prevent frozen pipes which is a leading contributor to home flooding in the United States during the cold months. You will also want to ensure that all the vents in your home are clear. It is good to check weatherstripping and insulation around exterior doors and windows to ensure that you are not getting a gush of cold air inside your home and losing a significant amount of heat. It is a good time to test your smoke detectors and carbon monoxide detectors. And when it snows you will want to make sure that you are properly clearing snow and ice.
Spring
Let's go in the order of seasons and take a look at routine spring home maintenance next. In the spring much of home maintenance is making sure that your home has weathered the harsh weather of winter and is recovering well during the thaw out and potential extreme change in temperature.
Home maintenance tasks that are good to perform in the spring include a roof inspection to make sure the harsh weather did not damage any area of the roof, cleaning out gutters and downspouts from all of the winter debris, servicing the air conditioning as you get ready to use it in the next few months, cleaning up landscaping and preparing for planting, trimming back overgrown trees you could not get to in the cold, and checking all exterior faucet and irrigation systems before you turn them back on.
Summer
Summer is possibly one of the easiest seasons to perform maintenance tasks on your home with the weather being a little friendlier and less demanding on cram-packed busy schedules.
Some great maintenance tasks during the summer include routine landscaping maintenance, inspecting and maintaining outdoor structures like decks and patios, cleaning outdoor events and exhaust, inspecting and repairing home siding, and taking time to check over all the areas of your home for small and minor repairs. Summer is often a great time to take on tasks that are smaller to help prevent bigger issues from occurring later, especially in seasons where they could be tough to get to.
Fall
The last season of course is fall and the best place to end off because we are currently smack in the middle of the fall season. Fall is a great time of course to prepare your home for the harsh weather of winter coming around the corner.
Good fall home maintenance tasks include cleaning/testing/maintaining all fireplaces and chimneys, getting landscaping ready to go in touch during the winter, closing up any outdoor pool, getting that yearly professional furnace cleaning done, checking the foundation for cracks and sealing them, and maybe even having some professional deep cleaning services performed before those holiday gatherings.
Maintaining your home is not just beneficial to keep your home running well it also helps your home to retain its resale value. The better condition a home is in when you decide to sell your Columbus home the easier it will be to sell and the higher price you can list it.
If you are interested in buying or selling a home in Columbus I can help. Contact me anytime with all of your Columbus real estate needs. I am highly knowledgeable and all Columbus real estate and I am dedicated to the best interests and needs of my clients.