9 Signs Your Home May Be Losing Value
Posted by Donald Payne on Thursday, March 12, 2020 at 8:11 AM
By Donald Payne / March 12, 2020
Comment
A home is really only worth what someone is willing to pay for it, despite what we may feel our home is worth. There are many factors in our surrounding environment that help to influence how much a buyer is willing to spend on a property. These include what other homes are being sold for, physical appearance or curb appeal, overall condition of the home, size of the home, and amenities.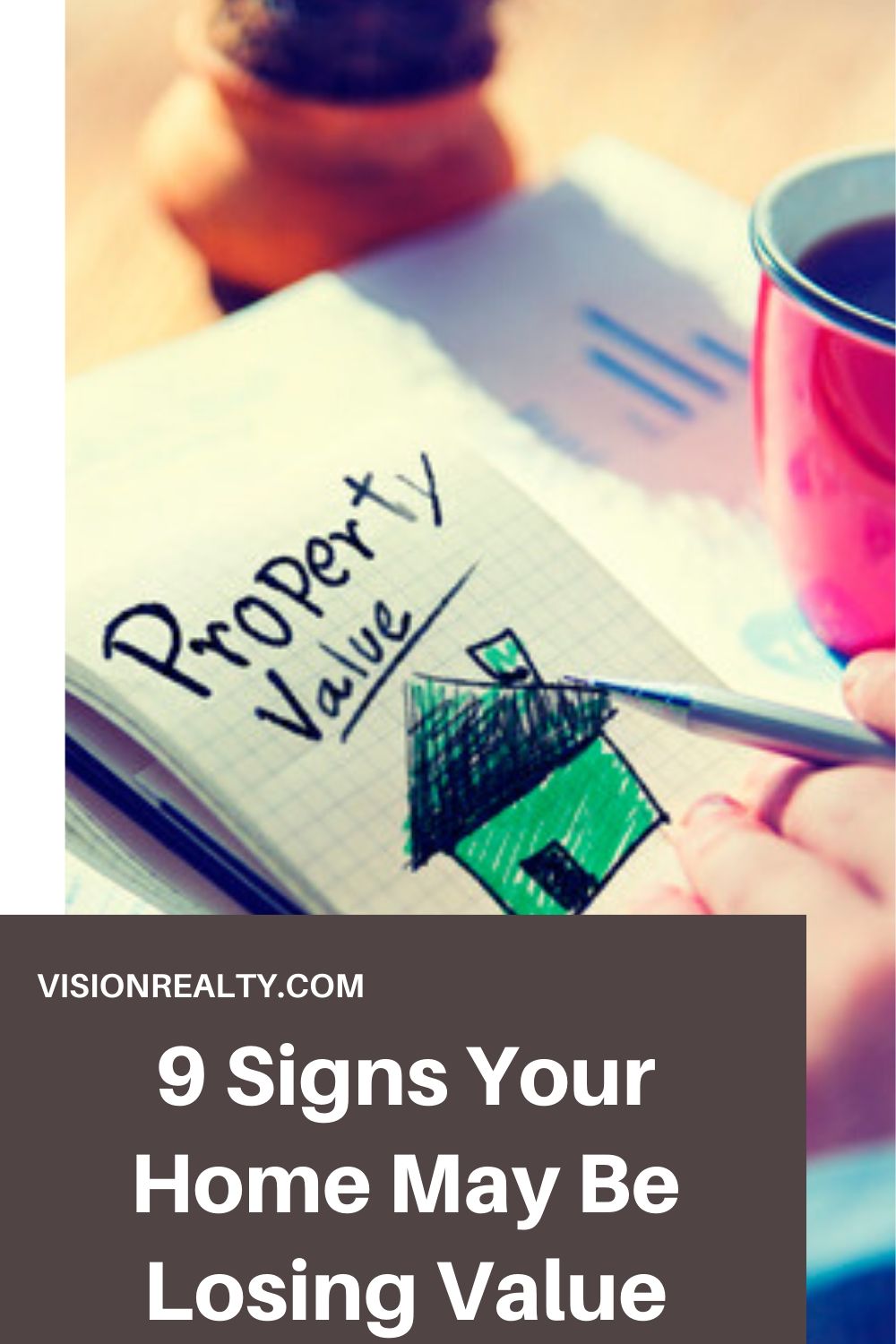 While there are many things that buyers are looking for in your home that will help to bump up the asking price, there are also attributes that can have a negative impact and could cause your home to lose value.
Here are 9 signs that your home is losing value.
Property Tax Valuation
Getting a property tax bill in the mail is not the most fun thing, but if you open it up and discover the bill is lower than it previously was this can be even worse. While a lower payment may feel like a good thing, this means that the county appraiser may think that your property is now worth less than it once was. Remember the amount of property taxes you pay is a percent of the total worth of your property.
Fewer Teachers and Larger Class Sizes in Local Schools
This is not the most thought of a place to look when it comes to checking out the status of a community's economy, but it can tell a lot. If there has been a recent jump in the number of students in classes at local schools this could be a sign of a struggling economy. Teacher salaries and benefits are paid with property taxes and if the economy of an area begins to wane this could mean laying off teachers and having to create larger classes. When this happens property values begin to drop.
The Home is Outdated
In today's competitive housing market and ever-increasing amount of business in daily life, more and more buyers are looking for move-in ready houses. They want to be able to retain the keys to a home and move their stuff in and get settled. That's it. They don't want to spend more time and money fixing up a house to make it into what they want. So outdated homes that feel old and drab, no matter how clean they are will not show well. If you live in a neighborhood full of homes built 30 years ago, the homes that have taken the time to update things like the kitchen, bathrooms, and flooring are going to sell faster and closer to the full list price. Maybe even over list price if it is a desirable neighborhood.
More: Simple Ways to Add Value
Comps are Low
Comps or comparable sales are the selling price of homes that are similar to yours within the same neighborhood. Comps are probably the biggest factor in determining a home's fair market value. If the comps around your home are lower than you expected your home's fair market value will also come in at a lower price. Buyers are savvier today than they were just 10 years ago, they will look to an agent or research on their own fair market value and this will be reflected in offers you receive.
Buyer's Market
If the area you live in has a high number of homes for sale there is less demand and home values will drop. If you do not absolutely need to sell right away you may want to consider waiting until the market has less inventory so you can receive a better offer.
Lack of Curb Appeal
Curb appeal is so very important because when it comes to homes, buyers most definitely judge a book by its cover. If a home does not look great on the outside from the street view it leads people to think it is the same or maybe worse on the inside. Make sure the outside view of your home is one that will catch a buyer's attention and make them want to know more about the place. Don't forget about the landscaping it plays a big part in this as well. If you are unsure about your home's curb appeal just ask an experienced realtor.
It is Priced Too High and On the Market Too Long
"If a home has been sitting unsold for several months it can lead buyers to wonder what is wrong with it that no one has made an offer. Many times homes that sit are because they are listed above fair market value. It is always best to use the help of an agent to list your home at the correct price or you could end up selling below market value." - Real Estate Attorney Stephen Brand
Crime Rates are Higher
No one wants to live in a neighborhood with a high crime rate. They want to invest their hard-earned money in a place they can relax and feel comfortable in. Everyone prefers to live in a safe neighborhood. If crime rates are rising your home value could be sinking. To help combat this get your neighbors together to form a neighborhood crime watch and get those crime rates back down again.
Public Areas are Not Cared For
When tax revenue decreases then things in the budget get cut back as well. One of these things is usually public parks and recreation areas. If you are seeing a decline in quality and upkeep it is a sign that the community is struggling. If this is happening home values are definitely being affected as well.
Plenty of Rent Signs
Rent signs everywhere can be a sign that homeowners have already left, but were unable to sell their home at a price they needed to. Large numbers of vacant rentals all-around your home could be a bad sign for home values in the area.
For help in determining what your home is truly worth and if it really is the right time for you personally to sell your home, it is best to talk with an experienced local real estate agent. They can help you to find the fair market value of your home, discuss the projections of the current local real estate market and the condition of your home, as well as help you decide what you should do before putting your home on the market.