9 Secrets of Selling a Home in 2022
Posted by Donald Payne on Sunday, January 23, 2022 at 9:33 AM
By Donald Payne / January 23, 2022
Comment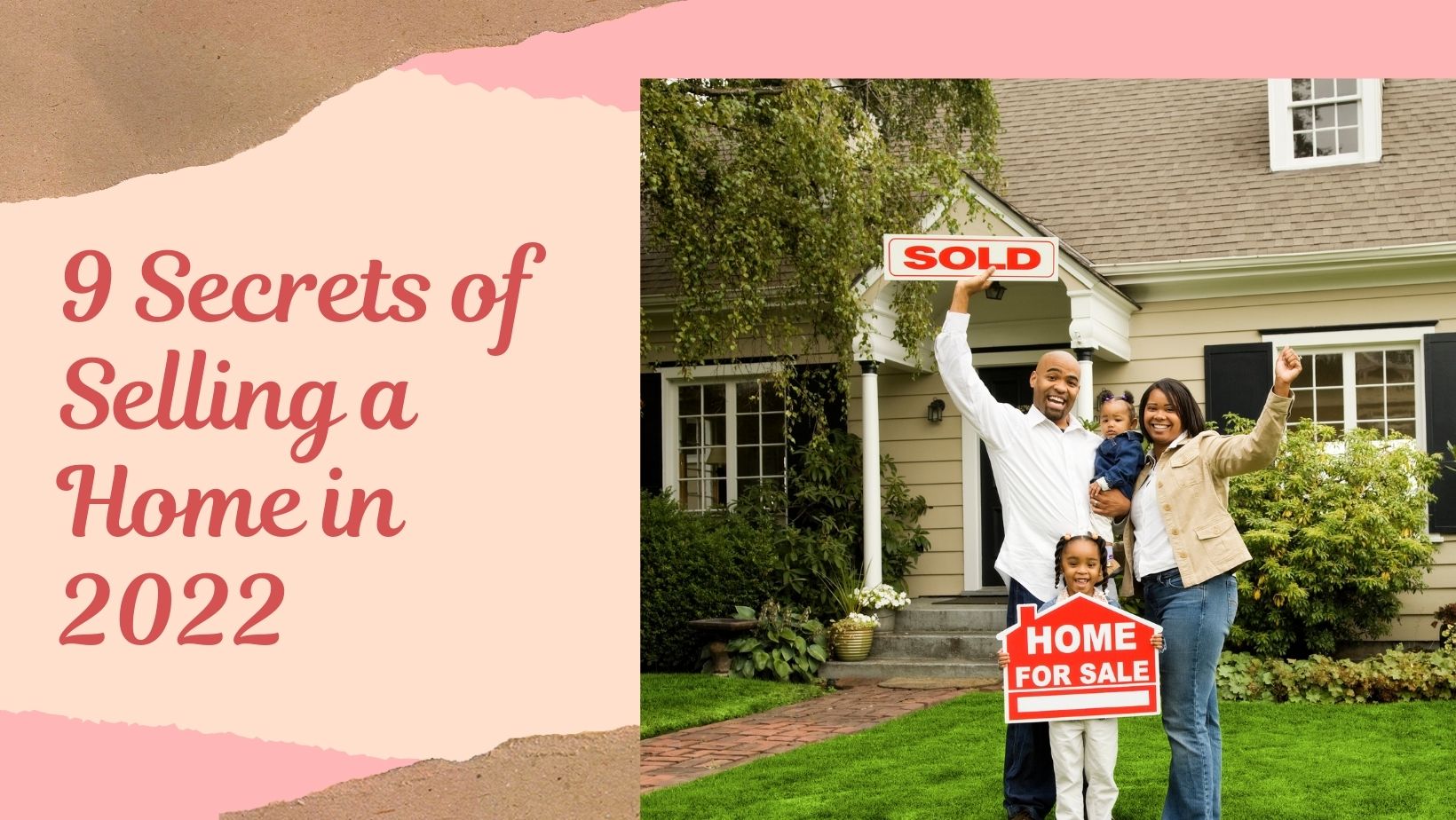 Even though houses are selling much more quickly than they were just a few years ago, some homes are selling faster than others. Here are 9 home selling secrets to sell your home as quickly as possible and for as much money as possible.
Pick a Selling Strategy
Before just slapping up a for-sale sign, it is important to make sure you pick a winning selling strategy for your home. And for most people, this means choosing an expert agent that is knowledgeable in the current statistics of the real estate market and where your home is located.
An experienced agent will know exactly what homebuyers are looking for in your property and in the neighborhood and location where your property stands. They can help to market in the areas where most of these types of buyers are looking for your type of home.
Don't use just any agent
Make sure that you are interviewing possible agents and hiring someone you can truly trust that will help you to navigate the process easily and on terms that work the best for you. You want someone that knows the market well but will also listen to your needs and help you to decide what is in your best interest. Not someone who is looking to make a quick commission.
Clean everything very thoroughly
There's nothing more off-putting than a dirty home. What makes a home even more appealing is one that feels like it is deeply and thoroughly cleaned. The best strategy is to hire a company to do all of the deep intense cleanings to make your home feel new and fresh. A deeply cleaned home communicates to the buyer that it is well taken care of and a good investment.
Pack away personal items
Take down stuff that appeals to your personal style and any personal photos in the home. You want to allow new homeowners that come and look to envision themselves in the home. It can be distracting and hard to do this if there are personal stylized items as well as personal photos all throughout the home.
Since you will be packing soon anyway, now is a great time to start with packing away those precious memorable items into a box so that potential buyers can see a neutral place where their belongings will soon fit.
Bring in the Natural Light
Nothing feels more clean, airy, and roomy than a space filled with natural and bright light. Make sure to open up every curtain and window covering possible and turn on all of the lights possible to bounce around all of the light in the room.
The cleaner the windows the better to allow for plenty of natural light to come in. It may not seem like it but a sparkling clean window can bring in much more natural light than one that has a coating of dust from the inside or rain residue on the out.
Remove excess or bulky items
A room can feel small and cramped very easily when there's too much furniture or furniture that is too large for the actual square footage of the room. Consider storing these items in a storage unit or selling them off to purchase new items when you find your new home. One of the most popular things potential buyers look for is plenty of space to place their new things and a room that is overcrowded instantly leads them to believe they will not be able to fit their items in.
Consider investing in staging
Hiring a professional staging service can go a long way in optimizing each room in the home to make it appeal to a wide set of buyers. The purpose of staging is to set the stage for a potential buyer to see the possible uses for an area while still imagining themselves within the room. The best staging strategies include some minimal furnishings that are crisp, clean, and simple.
Have professional photos taken
According to many real estate experts, the best strategy for listing your home for sale is to include professional photos. For many years the first place that homebuyers go to find a home for sale is online listing sources. This means that the largest percentage of potential buyers will be seeing your home for the first time through its online listing photos.
The best way to ensure that your photos communicate your home is appealing and something worth coming to look at in person is to have a professional take the listing photos for you.
Be ready and flexible for in-person showings
In-person showings can be nerve-racking and a hassle to your daily schedule as it can be difficult to pick up and go when you receive a call that somebody's client is looking through the neighborhood and they noticed your home is for sale and they are interested in seeing it.
But the best strategy is to remain patient through the home selling process and know that the more people that come to see your home in person the higher your chances of selling the home. Be flexible and willing to have as many people as possible come to see the home.
For more information on selling a home in Columbus Ohio and surrounding areas please contact us anytime.
More Advice for Home Sellers: