8 Ways to Determine Your Home's Value and Price
Posted by Donald Payne on Thursday, November 7, 2019 at 10:32 AM
By Donald Payne / November 7, 2019
Comment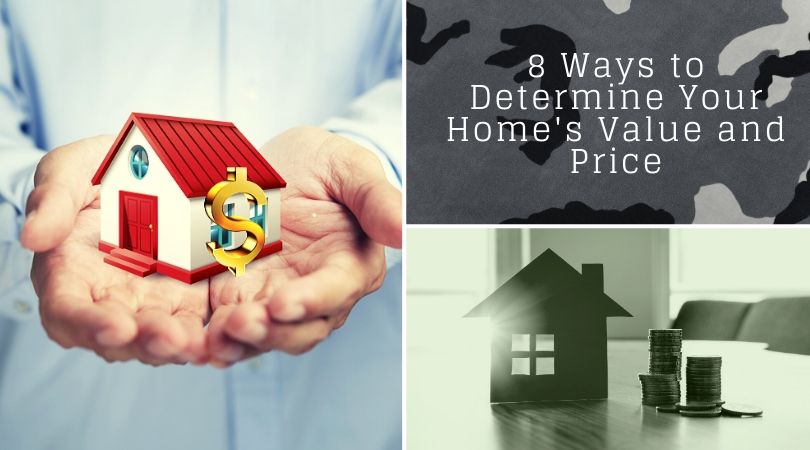 When it comes to listing and selling your home one of the very first questions you're going to ask is how much is my homework? Of course, this is a very broad question because it depends on the condition of the house, size, amenities, features, and even the market going on around you. Micro-markets from one neighborhood to another can even change the price of similar homes so how can you determine your home's value or price? You don't want to overprice your home but you also don't want to leave money on the table either. While there are plenty of ways to find the value of your home, here are the eight most frequented online and off-line tools to estimate the home's value.
Redfin
Redfin is a national real estate company and while they are not focused on local markets, you can get a general idea of what your home might be worth. They have different tools and you can look up homes in a particular area to get a sense of what your home might be worth.
Zillow
Zillow, the leader in the 'Zestimate', can help determine the value of your home simply by what is going on in the market around you and by entering your address they can give you a general idea. However, Zillow has been under a lot of scrutiny over the last few years with their Zestimate being way off. So I would definitely take this one with a grain of salt.
Chase
chase.com has a tool to change the information about the house to arrive at a more precise estimate. It provides information on recently sold homes in the area as well as a few neighborhood trends.
Realtor
Just like Redfin and Zillow, estimating the value of your home is going to be a combination of all of these. There My Home tool will allow homeowners to track a variety of information about the property.
ForSaleByOwner.com
For those going rogue, this site's Pricing Scout Tool can give homeowners the average of a regression analysis and a comparative market analyst to determine the approximate value of your home. Of course, this again is just an estimate.
Eppraisal
This is a very basic website that uses data from public records and lists homes sold recently nearby. However, nothing can beat someone coming into your home actually giving you an appraisal.
U.S.News
U.S.News has partnered with Home Light to provide a detailed home valuation tool that also takes into account the amount of work needed on a property, when you are selling, and the current market. It will also give you a range of prices rather than an exact price point.
Local real estate agent
Honestly, there is no better way to value your home other than paying for an appraisal by using a local real estate agent or broker that knows the market, understands the buyers in the area, and what selling and what's not. Nothing beats the price valuation from a qualified agent that works your area regularly. I'm not saying this is every agent across the board. This is an agent that is very familiar with your community in your neighborhood. These big online companies cannot provide the same service that a local, physical human being can. All their algorithms are not going to account for the extra money you've put into the kitchen, the high-end windows you added last year or the perfectly fenced backyard. Only an agent with eyes on the property to give you the most accurate value for your home.
So, who are you going to trust to price your home?
Let's give you a more accurate idea of your home's value by filling out the CMA below.