6 Reasons Using an Agent Makes Home Shopping Easier (Especially in a Sellers' Market)
Posted by Donald Payne on Monday, February 1, 2021 at 8:24 AM
By Donald Payne / February 1, 2021
Comment
Whether buying a brand new construction home or one that was previously lived in, buyers can benefit greatly from hiring an experienced local buyers' agent to help them look for homes. Here are seven ways a buyers' agent makes the process of purchasing a home a much more successful and pleasant one.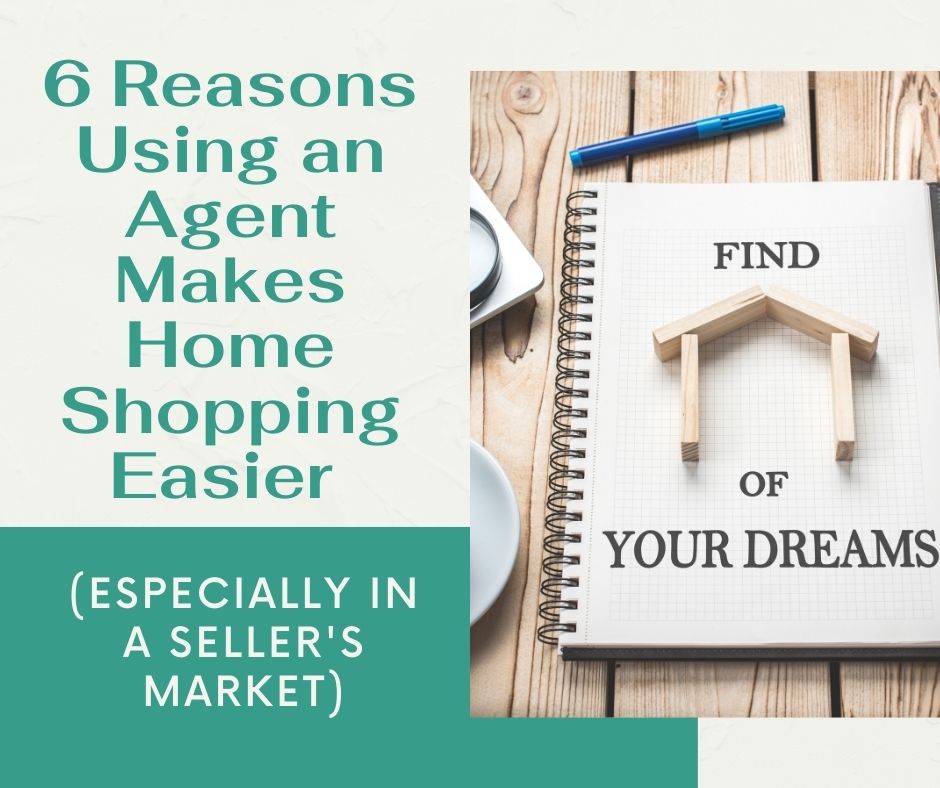 Knowledge About Area Home Builders
When looking for a brand new home, many times the agent working for the construction company will try to tell you that hiring a buyers' agent is not necessary. The issue with this lies in the fact that that agent works in the best interest of the construction company where the bulk of their commission comes from. It is always a good idea when purchasing any home to have professional representation that is working solely on the behalf of your interests. A local agent will be knowledgeable of the builders putting up homes in their area and how reputable of a company they are to help ensure you are getting a quality home at a fair price.
Knowledge of the Local Market
It is an agent's job to know the current status of the real estate market they work in. This includes factors like how quickly homes are selling, where there are more available homes if homes are priced well, and where there are homes with the qualities you are looking for. Great agents that really know their area well may also be able to find homes for sale before they hit the market.
Knowledge of Neighborhoods
Agents will know the best neighborhoods in an area. If you are relocating from further away they can help to give you a better insight into what schools are like, what amenities are close by, what developments are most desirable, how hold homes are in an area, and more. Let them know what you are looking for in your new neighborhood and they will be able to help you find a new one that best suits your lifestyle.
Knowledge of Fair Market Value
Not every home is going to be listed at a fair price, especially in a highly competitive sellers' market. Some buyers are surprised to find out that a home they are looking for is priced more than they expected, but is at fair market value.
Knowledge of Contracts
The paperwork behind a home sale can become overwhelming for many people. All of the legal jargon can become confusing or just too much. Each piece of a contract is important and small details for correct wording are crucial. Buyer's agents work with this paperwork often and know all of the standards as well as some exceptions. They know what to include in a home offer and how to read a counteroffer should the seller make one. They can help you to ask the right questions, answer some questions, advise when getting the input of a lawyer would be helpful, and more.
Knowledge of Local Pros
Agents come in contact with a network of real estate professionals on a regular basis, everyone from inspectors, appraisers, lenders, mortgage brokers, lawyers, carpet cleaners, maids, painters, and more. Getting recommendations from a realtor about needed professionals is very helpful to get you moved into your new home more quickly and smoothly.
For help making your home search easier and finding available homes for sale in Columbus and surrounding areas please contact us any time.
More: 3 Reasons to Live in Your House Before Renovating it
Additional: A Stress-Free Checklist for Moving