5 Differences Between Prequalification and Preapproval
Posted by Donald Payne on Thursday, December 30, 2021 at 9:35 AM
By Donald Payne / December 30, 2021
Comment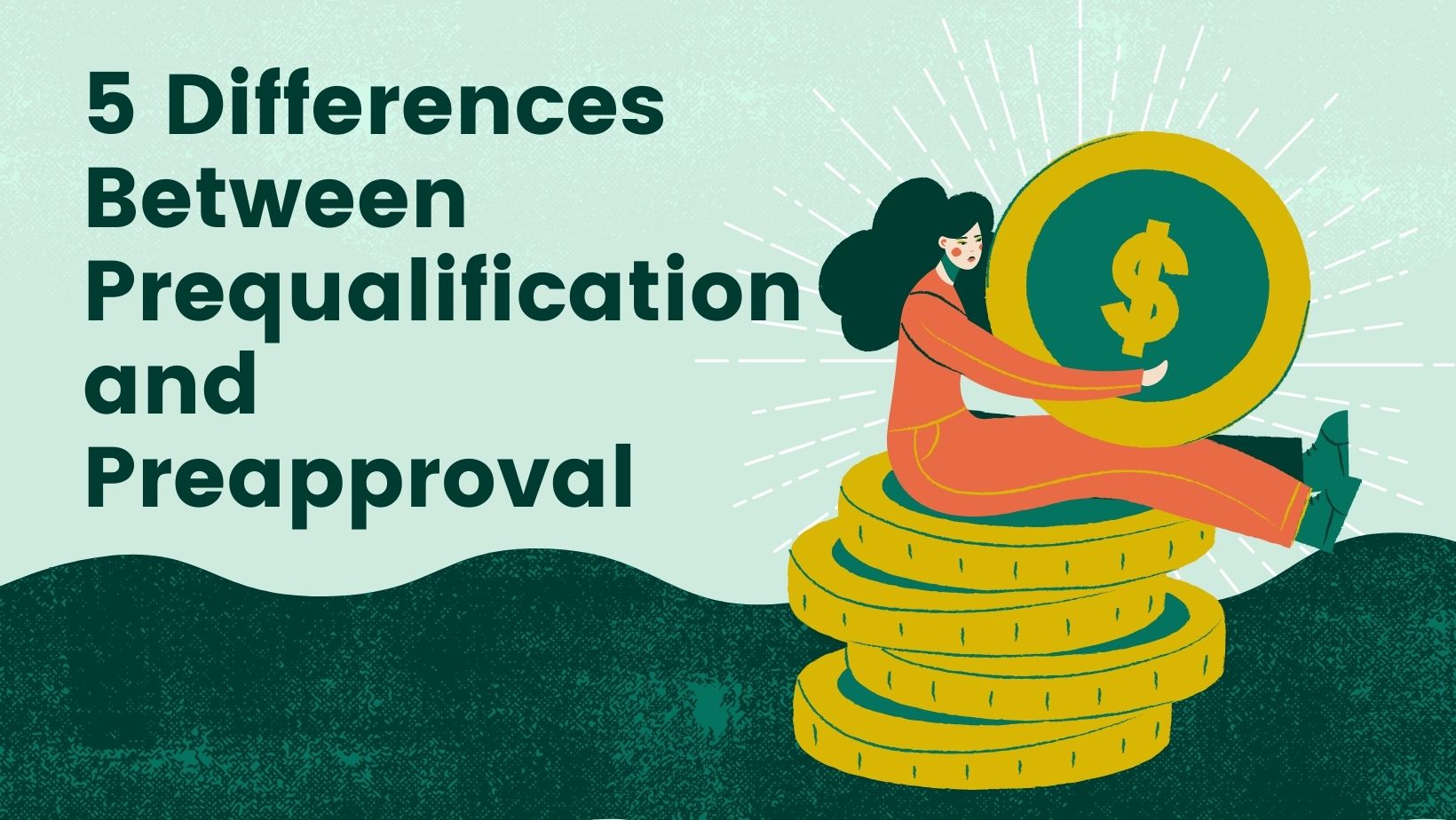 The term prequalification and preapproval can sometimes be used interchangeably but they are different when applying for a home loan. Being preapproved for a mortgage is one of the first steps most home buyers should do. However, prequalification is not the process that homebuyers need in order to afford a home. Prequalification may be the first step in the mortgage application but it is not the only step. Here are five differences between prequalification and preapproval.
#1. Prequalification offers a loan amount estimate and based on general information by the homebuyer.
When homebuyers take the first step to purchasing a home, they might shop around and look at homes but really don't know how much home they can afford. Applying for prequalification can give homebuyers an idea of what they may be able to borrow and how much it will cost. Buyers will need to provide income, credit history of the credit score, debts and liabilities, and many of these can be completed over the phone. The lender will assess the buyer's financial situation and offer a guess of how much home buyer can afford.
#2. Preapproval determines the homebuyer's ability to pay back a mortgage.
Once a buyer is prequalified they can begin looking at homes and may be in a better position but, financing cannot go through until the buyer is preapproved. This is where buyers will allow lenders a credit check for a report and buyers can apply for preapproval through several lenders within a 30 day period without damaging their credit. The buyer may then need to provide additional documents such as pay stubs, W-2s, and credit reports. Once a buyer has been preapproved they should not apply for any other credit issues or take out a loan that could damage their credit history and report.
#3. Preapproval can take longer.
Mortgage prequalification typically takes a couple of hours but mortgage preapproval can take up to 10 business days. This is based on how quickly the lender can receive information and get reports. The lender will run the buyer's credit report, score, and history and underwriters will take a look at the documentation, the debt to income ratios, risk of default, and determine a loan amount. While rare, this can take up to 10 days.
#4. Prequalification does require some information.
Dear prequalified, a homebuyer will need to provide their income, bank statements, credit history, and assets and liability, however, typically their credit is not run until the preapproval stage. It's important to be as accurate and honest as possible because being deceptive is only harming your chances of getting the home you really want.
Preapproval will require more information such as proof of income, bank statements, W-2 and tax statements as well as run a credit check.
#5. Prequalification gives an approximate amount of money a buyer can borrow whereas preapproval confirms this.
If you are as honest as you can be to the best of your knowledge, you can have a pretty good idea of how much money to borrow but only with the preapproval is this confirmed. Underwriters and lenders will take a deep look at all the details of your credit history, income and debts to determine exactly how much each month you can afford in a mortgage payment.
If you're ready to get started on the next step either prequalification or preapproval, contact me below. Let's get this thing going.