4 Unique Incentives to Offer Buyers When Selling Your Home
Posted by Donald Payne on Thursday, August 29, 2019 at 9:19 AM
By Donald Payne / August 29, 2019
Comment
Maybe you are just considering listing, have already talked to an agent, or maybe your home is been on the market for a while and it just won't sell. Regardless, there are some incentives you can offer buyers to make your home seem more attractive. Here are four simple incentives that you might want to offer buyers to get your home sold faster.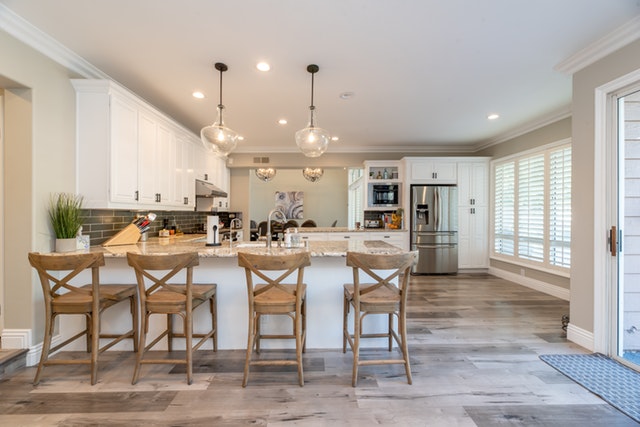 #1. A home warranty.
Home warranties are great option and a great incentive for potential buyers. The home warranty is a small expense for the homeowner and it can be offered to the buyer to provide peace of mind that any issues that may come up in the future won't cost a lot to repair or replace. Home warranties can run anywhere from $150 to about $350.
Read More: 20 Simple Upgrades for Less Than $100
#2. A decorating allowance.
Before you replace the floor, rip out the new kitchen, or add in a new deck, consider offering a decorating allowance. You may not have a lot of money before you sell but once you sell you'll get a little bit of a profit and you can offer a decorating allowance to the buyer so that they can create their own space, fix up the home, or replace things at their leisure.
More: Is a Home with a Garden a Good Selling Point?
#3. Property specific items.
Offering things with the home that you might consider taking with you could be an incentive for buyers to purchase the home. Perhaps it's an aboveground hot tub, sauna, large fire pit, trampoline, or playground. Consider offering these items to the seller if they purchase the home.
#4. Appliances.
Most appliances are conveyed to the buyer through the purchase but other appliances may not be. Buyers may not want to purchase a new fridge, washing machine, dryer, or water softener as soon as they move in. Offering to convey major appliances to the sale could benefit a homebuyer. Buyers may have their own appliances that they will want moved and you might consider moving it for them after the sale by hiring a moving company.
Just about everything can be negotiated, talked through, and agreed-upon but it's important to understand what conveys with the property and what doesn't. Talk to your real estate agent about specific incentives that you can offer potential buyers.