4 Tips for Writing a Great Real Estate Offer
Posted by Donald Payne on Monday, November 8, 2021 at 6:54 AM
By Donald Payne / November 8, 2021
Comment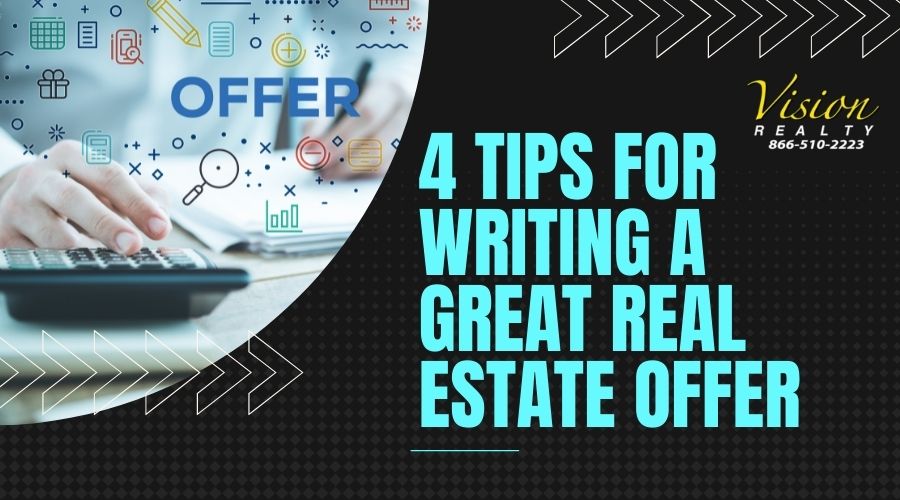 First impressions can be very important even when you're purchasing a home. They are especially important when presenting your first purchase offer to a home seller in a highly competitive market where there are several other buyers interested in the property. Presenting your very first purchase offer in the most positive light will help pave the way to getting noticed amongst other offers as well as going into any potential negotiations and finishing out the transaction.
Today most often a formal purchase offer for a home is sent from the buyer's real estate agent to the seller's real estate agent electronically. And in some cases, a buyer can also include a personal note to the seller with their offer. This can be used as a way of helping the seller to know more about the buyer and help them to stand out and be more memorable, or get a relationship off on a better foot.
Here are some tips for including a letter with a formal purchase offer
Start with the details
Begin with your appreciation of being able to visit the property and your intent and hopes to purchase it. Then you can include information about how you plan to finance the purchase: either all-cash, partial cash, or complete mortgage. You can also include a brief statement about any contingencies with your offer and your hopeful desired closing timeframe as well as your seriousness to sign a contract after the due diligence process of the purchase.
Paint a picture
Once you have gone over very brief description of your purchase intent details you can now give a small picture of who you are. Use this portion of the letter to present yourself as a human being rather than just a dollar sign or a business transaction, but make sure to keep it brief.
Provide a brief personal background and let them know about anybody else that would be living in the home with you, if applicable you can include things like career details and your current job or maybe even a quick summary of your career path. This could even include a very small snippet of where you grew up and the schools you attended. The intent of this portion of the letter is to let them know who you are as a human being, but not to give them your life story and become their best friend. Now that you have painted a picture that you are a human and not just a $, is much harder for a seller to forget about your offer.
"Romance" the seller
Now take some time to talk about why you love the home so much and sort of boost the seller's ego about how awesome their home is, and how great their taste is. Flatter the seller by highlighting all the things you really love about the property and why you are so excited to be considered as a next owner.
Don't overdo it
With a letter included with an offer, you want to make sure that you keep it short and sweet. You do not want to write a book that the seller does not have time or interest in reading, and you do not want to sound like you are trying too hard or are ingenuine with your words. You do want to come across as honest and likable to help your offer be memorable in a market where sellers are receiving several different offers. While it is not always the case that a seller chooses the offer of the person they like the most, sometimes it has gone that way and it is due to the ease of working with the buyer's agent as well as the buyers and being able to put a "face" to a name.
For more information on purchasing a home in Columbus Ohio and surrounding areas please contact us anytime.
More Tips for Home Buyers: