4 Simple Tips for Renovating Your Home This Spring
Posted by Donald Payne on Monday, February 22, 2021 at 7:56 AM
By Donald Payne / February 22, 2021
Comment
Since the pandemic began, a large number of homeowners have decided to renovate their home, whether they have lived there for several years, or just purchased a fixer to turn into their dream oasis.
A detailed and thought-out plan will help to set your renovation ideas up for success. Even just a small project will benefit from some planning. Here are some tips to help with your renovation process.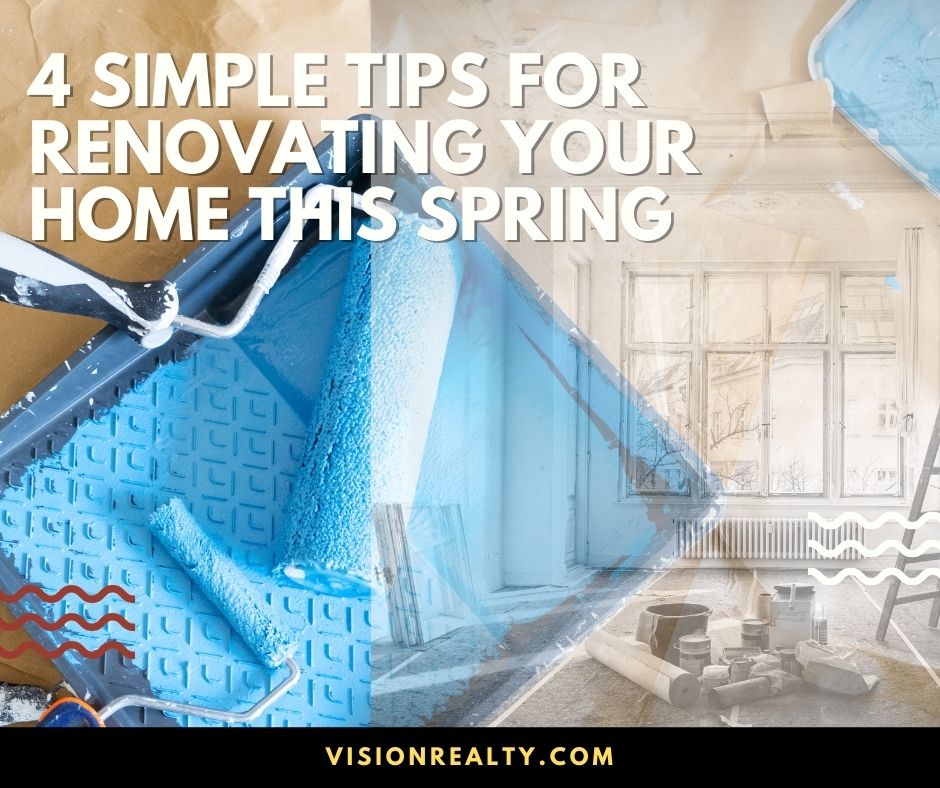 Ask Why You Are Remodeling
Before you get swept up in changes and start tearing out the old for the new, ask yourself the reason for the improvement project. Understanding the motivation behind the changes will help to give you an idea of how to spend the budget and prioritize tasks and give you insight on needing professional help.
Maintenance
If your project is driven by a need for maintenance to keep the home functioning safely, you will likely need to allot most of the budget to professional contracted work. When it comes to the major functions of your home you want to be 100% sure it is done properly, permitted, and to code
Updating
Reviving an old tired style from decades past that has now become an eyesore is a large motivating factor for renovations among many homeowners. Make sure to set aside some of the budget for the boring stuff though and not get completely swept up in spending money to make things pretty. There are things that will come up you do not see like plumbing issues in kitchens and bathrooms, the need to replace appliances, or electrical issues.
Determining Budget
It is not uncommon for many homeowners to dream about what they would like to get done in their home and be disappointed or have a case of sticker shock when it comes to looking into the cost of the project. It is a good a good idea to know exactly how much you have to spend on the project and then set the budget goal just lower than your max should unexpected surprises happen, because they often do. It is very easy to go above budget quickly when you do not have a plan.
Knowing your exact budget and firmly setting it before deciding on what work you will be doing and what type of finish materials you will choose is crucial to not going over budget and potentially getting into a tight financial situation.
For more information on homes for sale in Columbus and surrounding areas please contact us anytime.