3 Things to Prepare for When Renovating a Home in 2022
Posted by Donald Payne on Monday, January 3, 2022 at 4:14 PM
By Donald Payne / January 3, 2022
Comment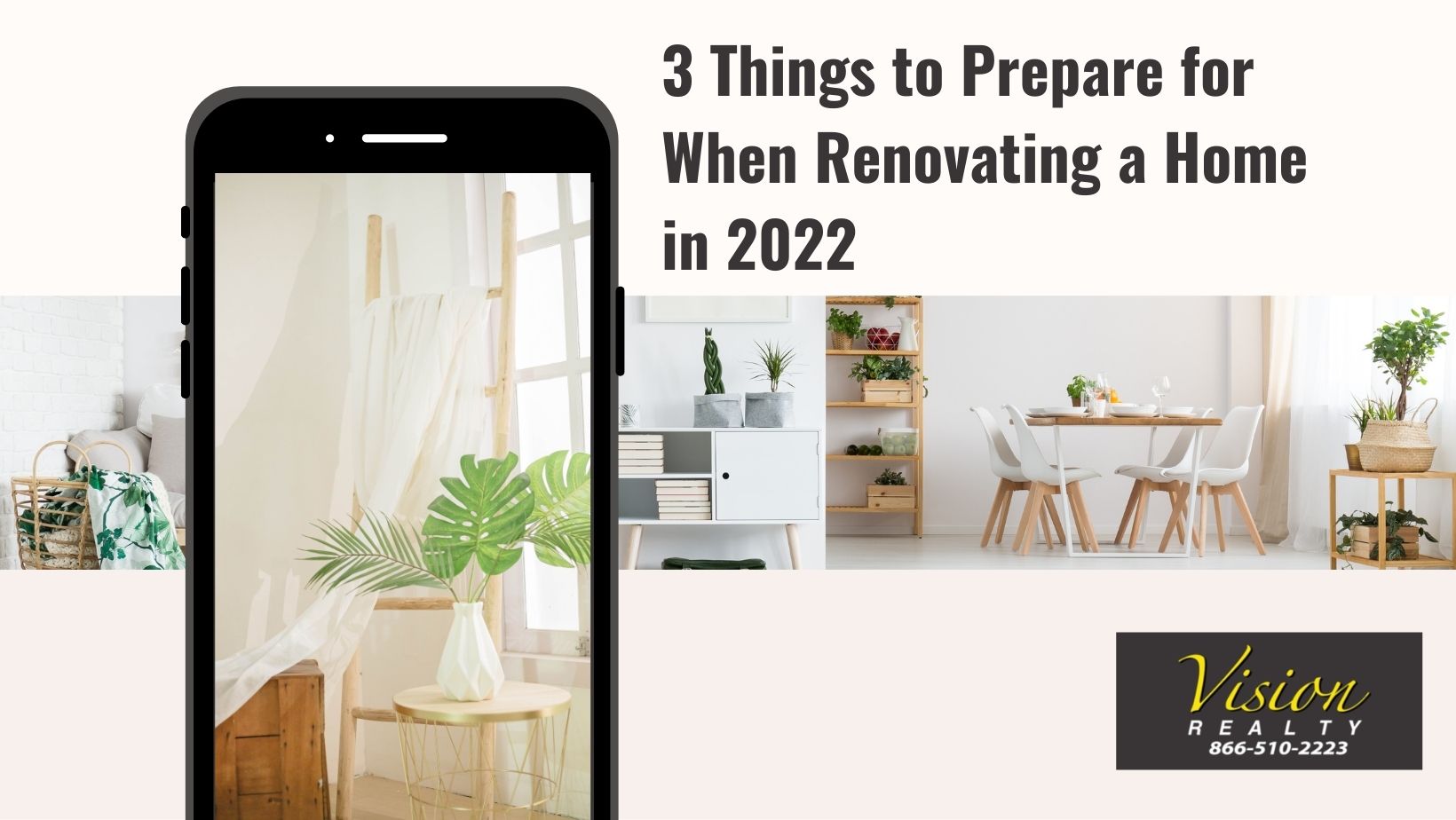 Opting to renovate a home can be a good way to purchase a property at the price point that you can afford in 2022. It can be a way of creating a custom home that you truly love without paying a high sticker price.
Some homebuyers are choosing to go this route in 2022 to more easily find a home instead of just purchasing one that is seemingly perfect. But with a few challenges from a pandemic economy, renovating right now can look a little different. Here are three things to be prepared for when renovating in 2022.
2022 home renovations are going to require thoughtfulness, patience, and cash
These are three major items that have always been a part of home renovations, but this year you might need to have just a little bit more of each than you may be expecting.
Thoughtfulness
There are many levels of thoughtfulness required for a home renovation from carefully planning out every detail of what you would like done, to presenting and communicating that to your contractor, to filing permits with the right people at the right timing.
Planning ahead is a huge key to having things run more smoothly with a home renovation in 2022. In today's renovation climate you will probably want to give yourself much more time than you may expect you need.
There are many aspects of home renovation right now there are taking much longer than they did just a few years ago from impacts of supply chain shortages to manpower shortages and more. It is recommended that homeowners be patient and wait until all materials needed are on-site before having a contractor begin any work. It is much more of a pain to have to stop in the middle of a job to wait for a supply to come in.
Related: Creating an Open Concept Without a Major Renovation
Patience
With more time being required and more planning needed, of course, this will lead to more patience on the part of everybody involved and more attention to positivity throughout the process.
Much of your patience will be needed in the area of receiving the materials you need as well as working with your contractor. There are several people also wanting renovations but a contractor's delays are not just due to the fact that they are in high demand right now. They are not only dealing with the demands of other customers but with the delays of getting things approved and getting the items, they need to get things done.
A best friend of patience is the need for flexibility in the process of finding the time for contractors to come in as well as permitting officials. Make sure to keep your schedule as loose and flexible as possible or at least be prepared to have to do so as this can be hard.
Additional: How Much to Budget for Dayton Home Maintenance
Cash
Having actual hard cash on hand is something homeowners are finding they need more of than they expected.
Supply shortages and inflation have both played a major role in home renovations costing more than expected. Projects that used to cost an average of $800 to $1000 per square foot can now be expected to cost around $1500-$1600 per square foot.
It is a good idea for homeowners in the planning stages of renovations to either scale back on some of the items to stay within the budget they would like or to put aside about 50% more at least for the project they wish to complete.
When taking on the big but fun job of home renovation, the better prepared and more knowledgeable you are of the process the better (even before things got more interesting with pandemic impacts).
For more information on purchasing or selling a home in Columbus Ohio please contact us anytime.
More: Kick off the Year with a Cleaning and Organizing Strategy