3 Keys to Writing an Offer Letter to a Seller
Posted by Donald Payne on Monday, October 26, 2020 at 10:48 AM
By Donald Payne / October 26, 2020
Comment
First Impressions are important, just like when you first see a home. If you do not like the way it looks you will not be asking to come back and see it again or to see it in person if you first saw it online. A home needs to be presented well to appeal to more buyers and to sell. In the same way, presenting your initial offer on a home in a positive light that will be memorable for the homeowner will help to get your offer seen and even pave the way for smoother negotiations.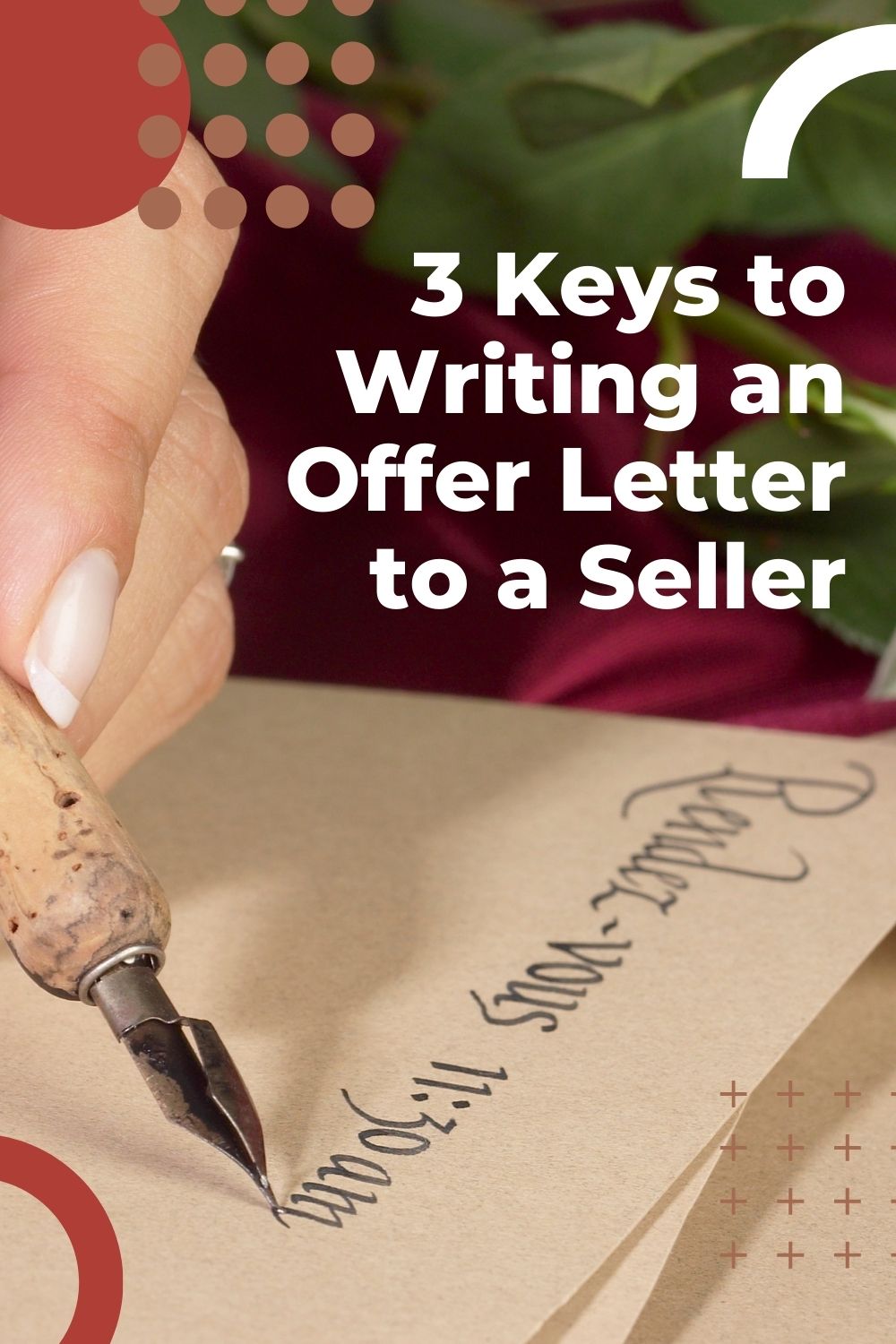 In some cases, buyers are now choosing to send the home seller a personal note with the offer. Usually, this note gives a brief profile/description about you as the buyer and how you feel about the home and a little bit about how you see yourself living in and loving the home.
It gives a personal touch to a formal offer that could help the buyer to stick out and be more memorable, especially when several offers have come in on the same property. In some cases, an offer letter has been the winning touch in a bidding war. So how do you go about writing an offer letter?
The first thing you want to remember is to keep it simple. Keep the focus on three main points: state your intentions, show you are financially ready to make the purchase, and make a personal appeal to the current homeowner.
Start with the Details
At the beginning of the letter, communicate appreciation for the opportunity to see the home in person and clearly state your terms. For example, you can write something along the lines of: "Thank you for allowing me to visit your home at [property address]. I love the home and am excited for the opportunity to make it my own. I am pleased to present an offer of [insert initial purchase offer]."
Next, you can include info about how you will plan to pay for the home ( putting down all cash, half cash, financing, etc), any contingency requests (inspections for example), and a desired closing date or timeframe as well as any other special requests. If you are planning to mortgage the home, including a copy of your pre-approval letter is a good idea.
It is important to communicate you are serious about your intentions to follow through on your offer and finalize the purchase of the home. If you are making an offer below the asking price it can be a good idea to state why you are making the offer you are. This is a good area to get the advice of an experienced real estate agent.
Paint a Picture
Presenting yourself as a human being rather than just an entity on the other end of a piece of paper is key to helping the offer be remembered and entering into a smoother negotiation process. Give the seller a brief personal background, tell them about each person on the buying offer and each person that will be living in the home. Include details about what you do for a job, what hobbies you have, any pets. Paint a short story about you and your family (if applicable). This helps the buyer see who you are and remember they are negotiating with a person not just a number sign.
Get Romantic
Okay not really, but sort of. Once you have shared a little about yourself and who will be living in the home. When you have adequately painted a picture of who is going to be living in the home, you want to shift the focus to romancing the seller on their home. Flatter them by touching on what you love about the house. Let them know why you want to call their home your home. Be authentic and enthusiastic, but don't over-do it.
Though selling a home is a business transaction, some sellers find it nice when the person buying their home appreciates it the way they do. They find a sense of connection with you and want to see that their home will continue to be used, appreciated, and loved by the next buyer. These are the things that can make all the difference in a bidding war with identical offers.
For more information on buying a home in Columbus during a seller's market please contact us any time.
Contact Us to Write up the Perfect Offer Letter