2023 Home Improvement Trends Columbus Homeowners Should Try
Posted by Donald Payne on Wednesday, January 4, 2023 at 2:32:04 PM
By Donald Payne / January 4, 2023
Comment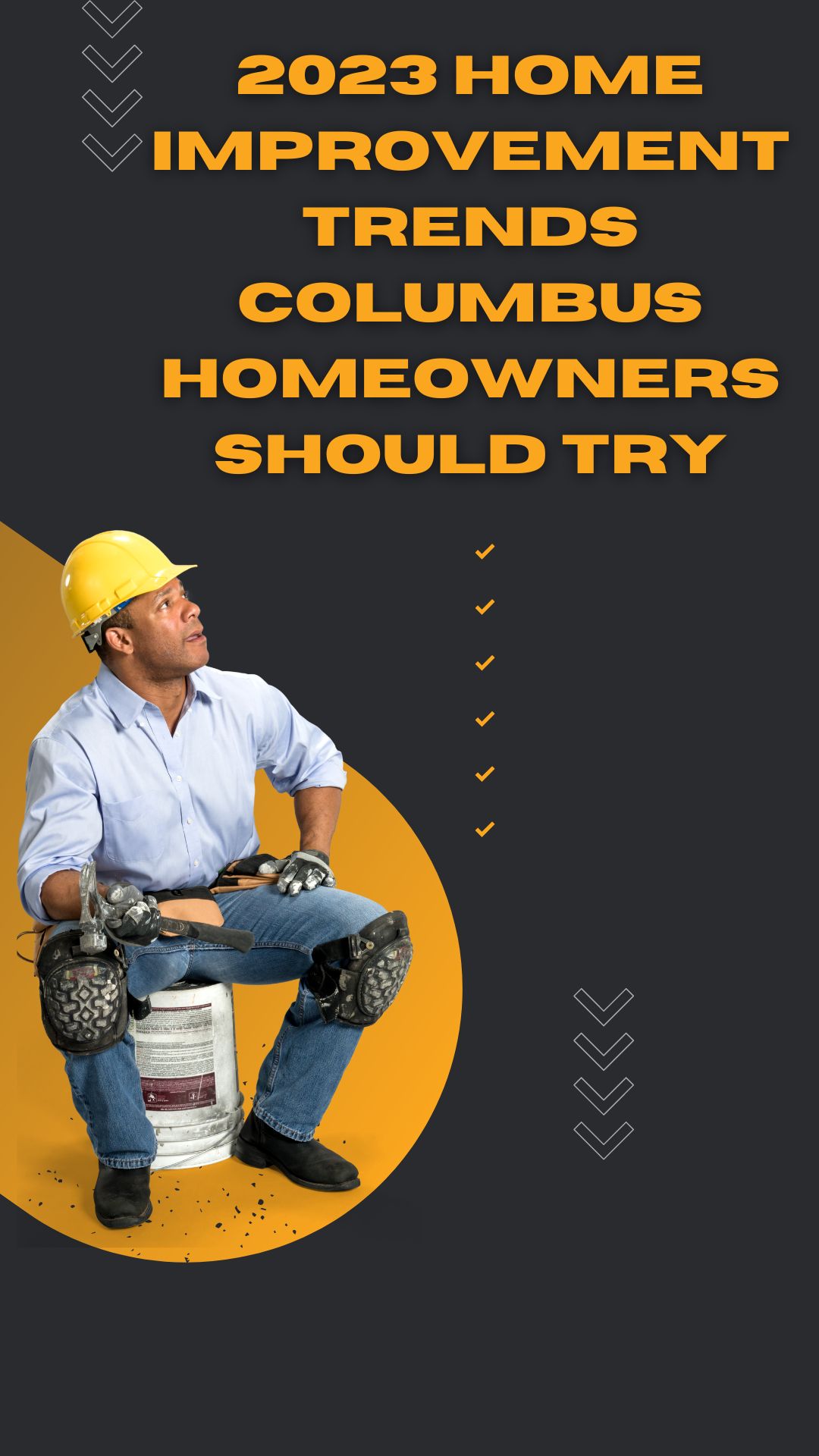 As the real estate market has been interesting for both homeowners and home buyers some homeowners have chosen to stay put and do work on the home they currently own. If you are a Columbus homeowner that is considering doing some work to your home you may want to check out these new home renovation trends for 2023.
If you own a home in Columbus and plan to sell it someday it is also a good strategy to make sure that you are updating your home with what is desirable but not over-personalizing it so that when it comes time to sell it will appeal to the largest set of buyers as possible.
Home renovation trends for 2023
More usable outdoor space
Outdoor space has been highly desirable among homeowners and homebuyers for the last 5 to 10 years. This year many homeowners are looking to be able to enjoy and utilize their personal private outdoor spaces. This may be because of staying put in our homes over the last few years of the pandemic and only being able to utilize the outdoor space that we personally held.
Some of the most popular renovations and upgrades to outdoor spaces include outdoor kitchens, hot tubs, fire pits, and other forms of comfortable entertaining areas to help homeowners enjoy their outdoor space and make it function for their life.
Making necessary repairs and implementing cosmetic updates
Not every homeowner has the ability to spend money on a major overhaul for their home. This is especially due to tighter budgets and a higher cost of materials. With this many homeowners are looking to do some simple upgrades to make sure their home is in great condition and does not look old and tired. These small repairs help give homeowners a sound mind when it comes to the condition of their homes and their ability to function.
Attention to bathrooms and kitchens
Giving an upgrade or an update to a bathroom or kitchen is always in style. The two most utilized and highly functioning rooms of a home are the kitchens and the bathrooms. They also are the rooms that give you the biggest bang for your buck in improving the value of your home. Currently, more and more people are looking to turn their bathrooms into a spa-style relaxing atmosphere. As for kitchens, they remain the hub of entertaining space and making them more hang-out and entertaining-friendly is desirable right now.
Energy Efficiency
This may be the most popular upgrade trend in home renovations this year. Making a home more energy efficient is at the top of many homeowners' lists because they are hoping to save money on energy bills as the cost of utilities increases. Homeowners are also encouraged by the recent Inflation Reduction Act that was passed in August 2022 that will offer several incentives including tax credits for homeowners that choose green energy options.
For more information on getting your home ready to sell in Columbus and help with selling your Columbus home please contact us any time.