20 Fast and Easy Ways to Update Your Home in 2020
Posted by Donald Payne on Thursday, January 9, 2020 at 9:23 AM
By Donald Payne / January 9, 2020
Comment
If 2020 is the year you're planning on renovating or remodeling your home you don't have to take out a second mortgage or even a small loan. You can do some very simple, easy, fast, and affordable fixes to bring a new life into your home. Here are 20 fast and easy updates you can make on your home in 2020.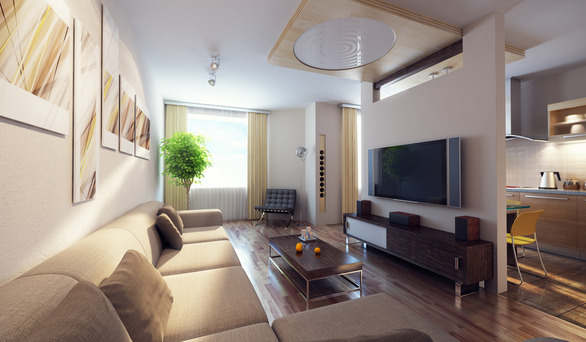 #1. Add indoor plants.
Plants bring a freshness that no other item in your home can offer. Even if you're not an amazing green thumb, ask your local nursery for easy to care for houseplants. If you still think you're not up to the job, artificial plants have come along way and still can create a beautiful look in your home.
#2. Declutter.
You don't have to sell your home to Declutter. Simply decluttering your entire home, counters, cabinets, storage areas, and rooms can make a world of difference and bring new life to your home.
#3. Consider new hardware.
Take it one room at a time, the kitchen probably being the most elaborate but changing out the hardware on your cabinets and drawers can really add new life to your kitchen and bathrooms.
#4. New artwork.
Are you still touting art where that you but back in the 1990s? It may be time for a facelift. Of course, if you love certain pieces you may not want to get rid of them but it might be time to update those items on the wall.
#5. Change the lighting.
Each room needs enough lighting to brighten up dark corners and illuminate frequently used areas so by changing out the lampshades, moving lamps around, changing out light bulbs or hardwired fixtures, will add a unique look to your home.
#6. Install new door handles.
Whether interior doors or your main exterior door, this can brighten up any doorway.
#7. Rearrange the bookshelves.
You could do this in a variety of different ways: you can group books are based on color, position a few books in different directions either horizontal or vertical and add some knickknacks, make a pyramid of books or mixed framed photos and art within the bookshelves.
#8. Rethink storage.
Places like the Container Store can offer unique storage options. We all have things we want to store so colorful baskets or boxes on bookshelves and side tables can store unsightly items and bring new life to a room.
#9. Time for a deep cleaning.
Nothing beats the smell of a clean home. This can be a very inexpensive way to brighten up your home. Think of it as you would detailing your car. It's amazing how things look after you give them a good deep clean.
#10. Paint the trim.
Whether it's inside the house around door frames and windows or outside the house, new paint on trim can make items pop and add new freshness to the inside and outside of your home.
#11. Paint a room or your front door.
Repainting a room with a fresh new color brings life into that space and hides any imperfections on the walls. Just like the trim, painting the front door will really make the house pop.
#12. Paint furniture.
If you're painting furniture, it obviously works better with wood as the material so don't forget to sand it down, strip any lacquer or shiny coat off of the surface and use a coat of primer to make the paint more durable and last longer.
#13. Add lighting to your path.
Simple lighting fixtures or even solar panel lights can illuminate the path or stairs to your home and not only provide safety but an attractive look.
#14. Make a new headboard.
You can change the entire look of a bedroom simply by adding a new headboard. This can be an inexpensive fix or it can cost quite a bit depending on what you're using. Check out this Pinterest board on all the different types of DIY headboards.
#15. At a chair rail or wainscoting.
A chair rail around a room or wainscoting can make a drab room seem elegant instantly. It doesn't matter whether you have hardwood floors or carpet, wainscoting or chair rail with trim below will make any room seem like an elegant place to be.
#16. New window treatments.
You can add a dramatic look to a home with new window treatments. You can swap out older, outdated patterns and change up your color scheme fairly easily.
#17. Rearrange your furniture.
This is probably the easiest and the least expensive update you can make. Whether you're rearranging your couch and chairs or grouping furniture together, rearranging can change the entire look of a room.
#18. Paint or refinish kitchen cabinets.
A big change on a small budget would be painting the cabinets. Make sure you label all the cabinet doors and hardware so it all goes back together in the same manner. Make sure you sand the finish off, prime, paint, and seal the new cabinets.
#19. Add new rugs.
If you have hardwood floors or solid floors rather than carpet, changing out the rugs or adding a rug can add a dramatic difference to a room.
#20. Update your kitchen backsplash.
If you don't currently have a backsplash, consider adding one as it can make a big impact. There are several DIY YouTube videos on how to install backsplash is or you can always spend a little bit more and have a professional do it.