10 Things You Didn't Know About the Ohio Theater
Posted by Donald Payne on Sunday, June 21, 2020 at 8:39 PM
By Donald Payne / June 21, 2020
Comment
Ah, the Ohio Theatre, a landmark here in Columbus. Did you know that this last St. Patrick's Day the Ohio theater celebrated its 89th birthday? This is a world-class, historic venue that's had an epic journey to becoming one of not only our state but a national landmark. Here are 10 unique things you might not know about the Ohio theater.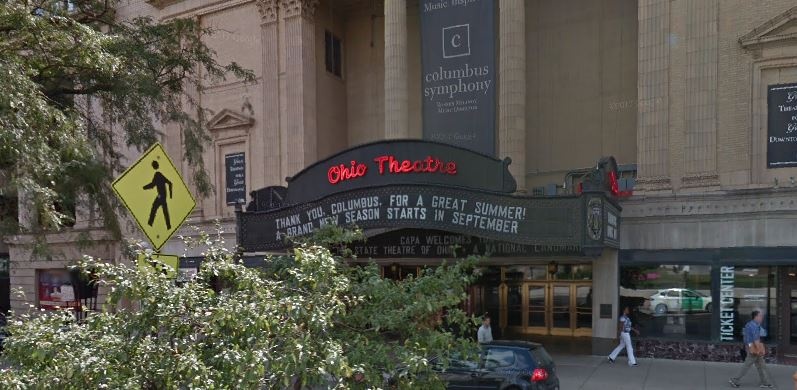 #1. It was originally a silent movie house opening on March 17, 1928. The first film was "The Divine Woman" starring Greta Garbo and Lars Hansen.
#2. The Ohio Theater was designed by Thomas Lamb in an opulent, Spanish Baroque style touting it as "a place for the average man". The interior designer was one of the first women to graduate from the Columbia School of Architecture and spent more than $1 million on the art and furnishings of the theater.
#3. The Ohio Theater was the first public building in Columbus with air-conditioning.
#4. The theater first closed in 1969 with "Play Dirty" starring Michael Caine as the last film shown at the theater before it closed.
#5. Later that same year the "Save the Ohio" committee was formed and raised more than $12 million to save the theater but the owners had already sold off all the fixtures even though the Columbus Association for the Performing Arts bought them back and was created out of that effort.
#6. The Ohio Theater is on the National Register of Historic Places contributing to the communities recreation and culture and it is also the State Theatre of Ohio.
#7. The chandelier inside the Ohio theater stands 20 feet tall and approximately every 18 months it is carefully lowered from the ceiling for cleaning and bulb replacement.
#8. The statues inside on the proscenium are named Eleanor and Mary.
#9. The theater organ called "Mighty Morton" is the original instrument installed in 1928 for the theaters grand opening. The pipes and sound effects are built into the ornate architecture surrounding the stage.
#10. Today, the Ohio Theater continues to be a stunning centerpiece of art and culture in Columbus and throughout the state. Feel free to check out more about CAPA and the Ohio Theatre here.