10 More Things Not to Toss When Moving
Posted by Donald Payne on Sunday, June 21, 2020 at 7:56 PM
By Donald Payne / June 21, 2020
Comment
#11. Suitcases. You may not need them all when you get to your new house, but they make great packing material. You won't need to buy an extra box if you use all of your suitcases and duffel bags to pack items from your house when you move.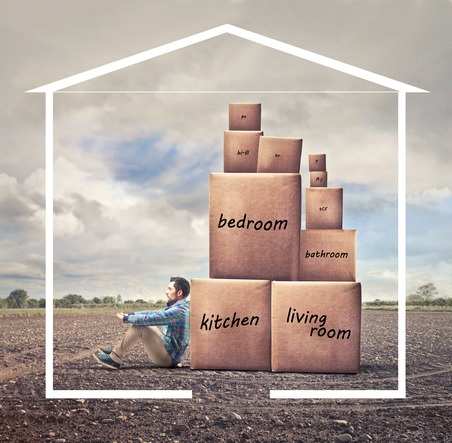 #12. Kitchen appliances. Even small little appliances may come in handy in your new kitchen but if you haven't used something in over a year, it might be time to get rid of it. However, maybe you'll start a new diet and your juicer will really come in handy? When you move, it is like starting something fresh so you never know what you'll use in your new house. It's best to just move with these items and decide then.
#13. Small household appliances. Things like fans, space heaters, humidifiers, and oil diffusers will definitely come in handy and you don't know the atmosphere of your new house yet, so having these items on hand rather than having to buy them again, will definitely save you money.
#14. Organizing materials. Things like bins, baskets, boxes and other decorative and practical organizing materials will really come in handy. Not only can you use them during the move, but it'll keep things organized in your new home.
#15. Garment bags. Not only will these garment bags and dust bags help keep things clean when you move, but it'll keep things organized in your closet. If you have nice clothing, handbags, or shoes, tuck them in one of these garment bags for added protection.
#16. Perishables. Only keep items if you're moving a short distance. Pack them in a cooler and bring them along. If you're moving across the country, it's time to get rid of them.
#17. Dressers. Dressers are not just for closing. They can be placed in a large hallway or entrance, it could be used as storage in a guest room, or painted and used for something completely different.
#18. Towels. Again, towels make excellent packing materials and then you can use them as rags once you move into your new house. There's always a good use for towels.
#19. Cleaning supplies. Use up as much is you can before you move and if you have any left over, take them to your new home. That's probably one of the first things you want to do.
#20. Bags. I'm talking about trash bags, grocery bags, tote bags, reusable and disposable. You will use them for everything, trust me.
Packing up and moving can be stressful but having an organized list of what to take and what not to take will definitely help ease the stress. If you're ready to move anywhere in the Columbus real estate area give me a call. I can help you buy and sell simultaneously and find the right home for your needs and your budget.