A Guide to Decluttering Your Columbus Home
Posted by Donald Payne on Thursday, August 3, 2023 at 9:02:13 PM
By Donald Payne / August 3, 2023
Comment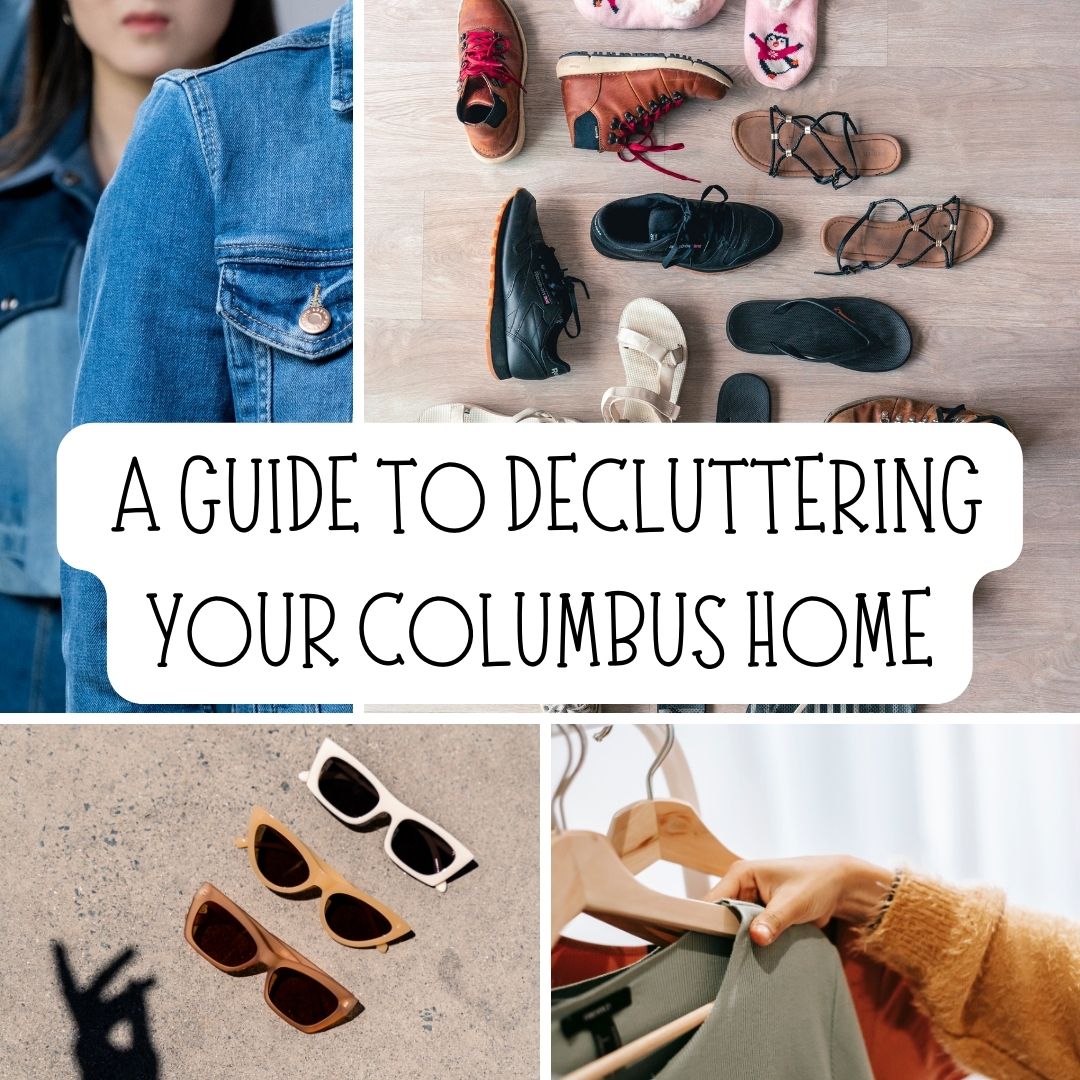 It is very common for the average American homeowner to have clutter somewhere in their home. The majority of us tend to have items somewhere and in some corner of our home that we do not use or need. Some homeowners may have more areas of clutter than others but probably about 80% of us could say there's somewhere in our home that could use some more organization and a little less stuff.
When it comes to selling your home in Columbus getting rid of clutter is one of the key ways that you can get your home ready for potential Columbus homebuyers to come in and tour the property. Whether you are looking to get rid of things in your home to make it more comfortable or you are looking to get your home ready to sell here are some great tips to get rid of the clutter.
Putting aside the time
Not many of us look forward to you pulling all of the stuff out of a space and getting rid of things and putting it back and organizing the stuff we want to keep. It can be very easy to put off this all-to-fun task. We all know it is important but making sure to prioritize actually making time for the task helps to get it done. Take a look at your calendar and set an actual appointment where you protect scheduled time for the task of getting rid of clutter in your home.
Get ready mentally
It is said that one of the biggest reasons we hold onto things we don't use or need in our homes is that they hold some sort of sentimental value or memory. As you set your appointment make sure to mentally prepare for your time going through your items in your home. Make sure to consider that if something is not getting used it is just sitting and wearing down. It is not bringing you or anyone else that may be able to make use of it any joy. Consider how these items might be able to make somebody else's life easier and give you less stress than them just sitting around.
Make goals
If you do not have the ability to set aside a large portion of time for the project of decluttering then consider doing it in smaller chunks. Set a smaller goal of what you would like to accomplish. For example, instead of tackling the entire garage make a goal that you will take an hour or two out of a set day and time to go through a shelving unit. This helps the job to feel less impossible. And when you actually accomplish your first small goal you will then be encouraged to continue on with more.
Actually getting started
When you do set a space, a time, and the amount of space that you are going to tackle you now want to make three designated piles for your belongings. This includes a keep pile for items that you still use on a regular basis, a giveaway pile for items that are in good condition that could make somebody else's life better, and a trash pile for items that are no longer full to anyone that are better off thrown away. This will help you to grab an item and stick it in one of the three categories quickly so that you do not become overwhelmed and give up.
Give yourself a reward
Once you accomplish your goal for your first declutter project, reward yourself. This will help to encourage you not only because you feel great for accomplishing something but because you earned a reward and can celebrate a job well done. Rewarding yourself will also help you to want to move on to other decluttering tasks around the home. Who knows you may even have your entire home feeling really organized, fresh, and clutter-free in no time.
The reason decluttering is so important
Studies have shown that a house with clutter and piles of things that we do not use can bring unknown and unwanted stress. Additionally when it comes time to sell your home having too many things in your home distracts and takes away from a potential home buyer seeing the potential of living in the property. When they are focused on your personal items they are also not as easily able to see the home being owned and loved by them. This is why so many real estate experts encourage home sellers to pack up as much as possible and only leave out the basics of what they need for day-to-day life while their home is available for showings.
If you considering the sell of your Columbus home please contact me. I am highly knowledgeable in Columbus real estate and help my clients to sell their Columbus homes as quickly and stress-free as possible and to receive the best offer possible.