6 Reasons to Buy a New Built Home
Posted by Donald Payne on Friday, March 4, 2022 at 10:16 AM
By Donald Payne / March 4, 2022
Comment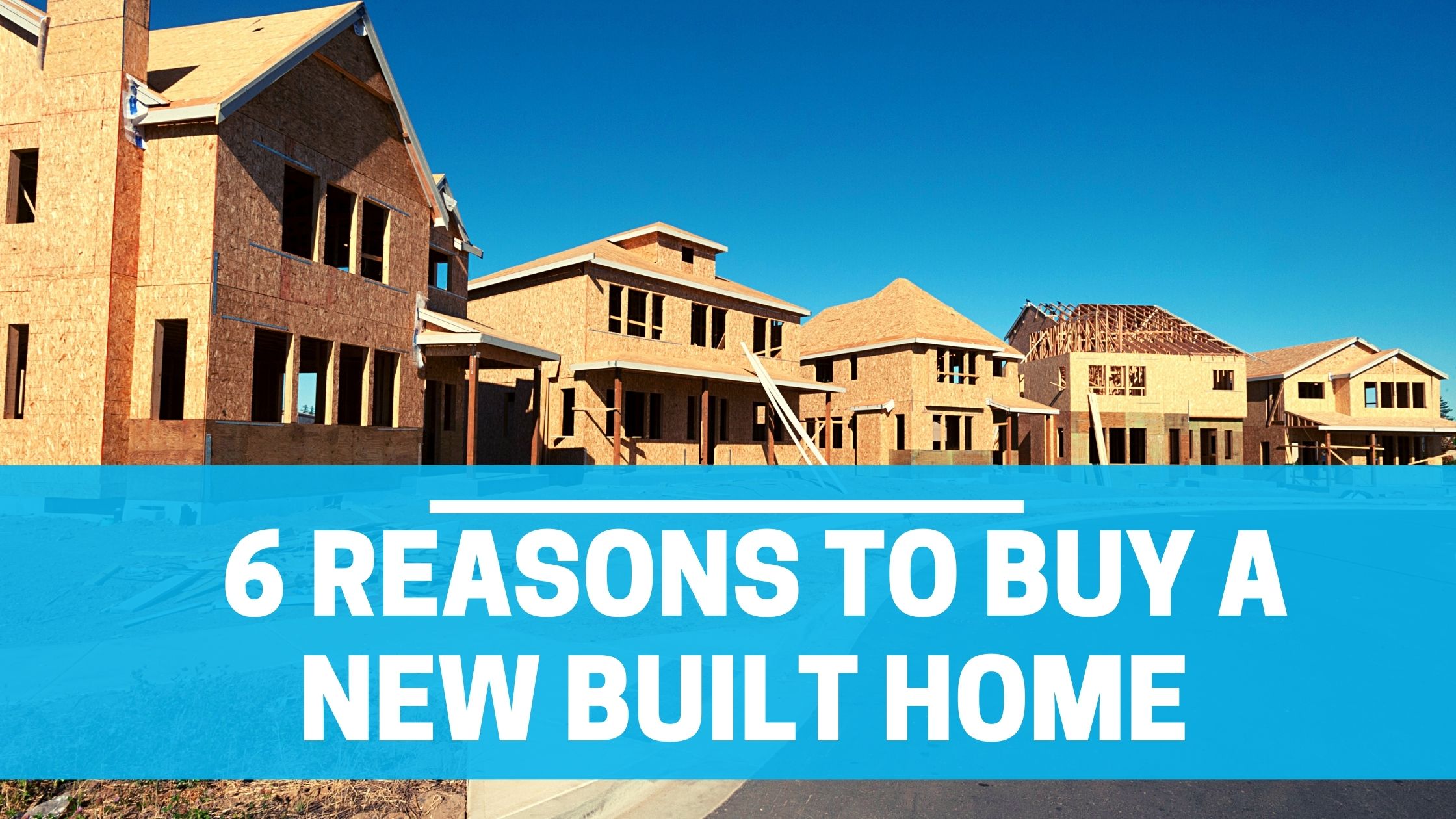 With the growing popularity of HGTV and other home improvement outlets, you probably have a pretty good idea of the features you want in a home. While it may look like a lot of fun to hammer through walls, the renovation process is long and expensive. There are some great benefits to consider about new construction. In this article, we discuss 6 reasons to buy a new built home.
Choices
Part of the fun of building your own home is seeing your dream home become a reality. You can choose the floor plan – do you want a first-floor master, a bonus room, a wrap-around deck? Your Miller and Smith representative can help you find a floor plan to suit your needs. Have you always wanted to live in a home with a fireplace or do you absolutely desire dark cabinets. These are things that can be accommodated when buying a new construction home.
Convenience
New homes are often constructed with materials that require less maintenance over the long-haul. Think of the hours and/or dollars you will save not having to paint the exterior of your home and the deck. Older homes often don't offer the number of outlets modern lifestyles require. When you build new, you can choose where you want your outlets based on your family's preferences. Another benefit to new construction is that you can move right into a problem free home. Any problems that show up at inspection will be fixed by the builder before you close on your home.
Going Green
Over the years, building codes have changed. New homes are required to be energy efficient. Windows are triple and quadruple paned so they keep your house much better insulated than the old single paned windows. Not only will the windows not let in the drafts, but doors and vents also have stronger seals, and insulation is more efficient. Your heating/cooling system will be built to be energy efficient, and all the heat/air conditioning will stay in the house where you want it to be.
Health
As well as being energy efficient, new heating/cooling systems have much better ventilation and air filtration than older furnaces and air conditioning units. Your family will be breathing in cleaner air, helping to reduce allergies and respiratory problems. Also helping your family's health are the new less toxic glues, adhesives, and paint. No more headaches from the paint fumes or new carpet smells.
Safety
There have also been many improvements to electronics over the years. Circuit breakers are safer than the fuse boxes in many older homes. Garage doors have infrared lights that sense a child or misplaced power tool under the door, and stop the door before it can cause injury or damage. New homes include hard wired smoke alarms with battery back-up so you don't have to remember to change the batteries in the smoke alarm or risk being injured in a fire if you forget. Insulation and carpets are also treated with a fire retardant to further fire-proof your home. Instead of having to rewire your whole house to incorporate a new security system, the wiring will be installed during construction, which will save you quite a bit of money.
Financial Benefits
There are also financial benefits from purchasing a home from a builder rather than a home owner. Builders sell a lot of homes, so they are more open to negotiating a lower price, and they often have their own mortgage companies so they can offer lower title and escrow fees in addition to offering incentives like paying points or all closing costs. It's likely they will also have lower interest rates than a local mortgage company.
Social Opportunities
New homes with open concept floor plans offer greater opportunities to entertain than older homes with boxed off kitchens and dining rooms. Your guests will be free to flow through the living area, meanwhile including you in the conversation even if you're still finishing up with the cooking. If you are moving into a new area, new construction can be a real bonus because you will be moving into the neighborhood at the same time as all your neighbors. Even local moves can be disruptive to social patterns, so chances are very good that your neighbors will also be looking for friends. Many new developments put together community building activities, while also having pools, tennis courts, and/or playgrounds that make natural gathering places.
Dream big, and you'll enjoy your family home for years to come.